News Review - 27 Sep 2019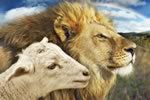 With religion disappearing… with Britain broken… with America in chaos… with the Middle East ready to explode… and in a chaotic world full of fake news… We Need To…
Focus On The Future
Today's world is in chaos. It has lost all sense of direction. Morality has hit a new low. In two short weeks God's people will be keeping the Feast of Tabernacles, and at this point in time let's take a look at the crazy world in which we live and get our bearings.
We must keep in mind that we are observers; this is not our world; we watch… as this world rapidly comes to an end… to be followed by the 1,000 year rule of Jesus Christ on the earth!
At this time of the year, we need to get our minds focused on the future.
Here is what Mr Armstrong had to say…
What Is Wrong With This World?
In the following article, Douglas Murray asks,
How Did The World Lose Its Marbles?
Here are a few articles showing the confusion in today's world:
Yuri Bezmenov, a former KGB agent, warns America:
USA: The 2020 Campaign
Britain is Broken
Britain is angrier and more violent than ever
Middle East ready to Explode
Saudi Arabia: 'Pearl Harbor' Moment
Fake News
Teens are anxious and depressed after three hours a day on social media
USA: Consumers Continue To Pile Up Debt
Americans Are Afraid Of Going To The Hospital…
Mass Shootings: The Problem - An Absence Of Morality
The BBC teaches children that there are '100 genders'
The Trans Question
'Gendered' language can lead to violence or murder
Academics push to normalize paedophilia
The list of headlines seems endless:
Parents Irate over Forced Elementary Gender Identity Curriculum…
Eating Humans to 'Save the Planet'…
Doctor forbidden to practice after telling patient 'a fetus is a human'…
It's 'Incendiary' to Believe in Two Genders…
Satanic Temple head: 'More than 50% of our membership is LGBTQ'…
California's homeless crisis engulfs its capital…
Children as young as 3 could soon get sex change advice…
Women push for gender equality…
Heterosexuality Is Just Not Working…
What is amazing is that all these news articles were taken from just the last 4 weeks' news events!
Chaos and Confusion!
The Message From God's End Time Apostle:
Let's All Focus On The Future – And Have A Great Feast!