News Review - 24 Jan 2020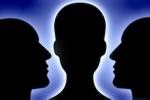 As we start a new decade, let's look at the three most important people in the world today…
Me, Myself And I
Back in 1978, Mr Armstrong warned:
A 21st Century Problem – Self love!
It may be a 21st century problem, but it's not a new problem.
It's recorded in Greek mythology.
It even pre-dates man!
Lucifer had a similar problem.
Narcissistic Personality Disorder
Reflections In A Pool Of Water Replaced By The Mobile Phone!
Vanity Spiralling Out Of Control
What's Caused All This Focus On The Self?
Now A Mental Health Issue
And Now - Separation Anxiety
Death By Selfie
Cause And Effect
Kids Today Are Being Socialized To Think They're Fragile Snowflakes
What Does 'Snowflake' Mean?
Poor, Poor Snowflake Generation!
'Crucifixion May Be Too Distressing,' Theology Students Warned
University Bosses: Stop Using Capital Letters When Setting Assignments
The Snowflake Culture Is Killing Our Kids
Universities Cave To Snowflakes
An Obituary To The Western World
The Crux Of The Problem
Since the middle of the 20th century the world has seen the greatest of all lies - that there is no God. The unprovable but widely accepted theory of evolution has done incredible damage to mankind and the western world in particular… the Israelitish nations. Without a belief in a Creator, there is no solid foundation for any of our concepts, thoughts and actions. We have thrown away the "Living Waters" - and are now drinking from a filthy and polluted source (Jeremiah 2:13) and the result is mental, moral and spiritual sickness, now clearly exhibited in a generation with such a fragile mental state, that they can be legitimately compared to a snowflake.
A Warning To The End Time Church
The "me, myself and I" approach to everyday life comes from a satanic source, and is prophesied to be particularly prevalent at the end time. The apostle Paul warns us in II Timothy not only to know this, but to also turn away from such things:
Therefore, as we see end time events speeding up, we need to keep in mind that this is Satan's world… and people act consistent with his lying character… that promotes a view that focusing on "me, myself and I" will somehow bring satisfaction.
The people out in the world are blinded, deceived… most not believing that Satan even exists! But we who do believe should be careful not be taken in by his twisted and warped views.
Our position is serious – so serious that Christ taught us to pray – EVERY DAY - " Rescue us from the evil one!" (Matthew 6: 13 NLT) And this is not just physically, but more importantly from his mentality - the direction in which he is leading the rest of the world.
The Apostle Peter warns us…
The True Alternative
The only people that Satan cannot fully control are those whom God has called - even though he earnestly desires our destruction, and influences us however he can. And one way we can be led "off track" is by buying into this self-centred spirit of the age. So a vital part of getting back on track - and being unmovable - is by firmly focusing on the outgoing future God promises to those who become his sons. As Mr Armstrong explains in the closing paragraphs of his booklet "Why Were You Born?":