News Review - 11 Dec 2020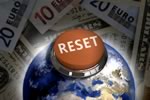 Invasive surveillance tech… health passports… sustainable economies … world socialism… stakeholder capitalism… transhumanism…
Just What Is…
"The Great Reset"?
Branded as a conspiracy theory in much of the mainstream media until recently, the concept of a "Great Reset" has been hidden in plain sight for some years now.
What's it all about? Who is promoting it? What are their goals?
What are they trying to achieve?
Let's see what they have to say for themselves!
"The Internet sure has been buzzing about 'the Great Reset' lately. That term has been trending on Facebook and Twitter, and the New York Times even published an article dismissing it as a 'conspiracy theory'. But it is definitely no conspiracy theory. It turns out that 'the Great Reset' is actually an initiative that was started by the World Economic Forum that is designed to get 'global stakeholders to cooperate in simultaneously managing the direct consequences of the COVID-19 crisis'. The following comes directly from the official website of the World Economic Forum…
"In order to secure our future and to prosper, we need to evolve our economic model and put people and planet at the heart of global value creation. If there is one critical lesson to learn from this crisis, it is that we need to put nature at the heart of how we operate. We simply can't waste more time." – Prince Charles, United Kingdom ( weforum.org)
'There is an urgent need for global stakeholders to cooperate in simultaneously managing the direct consequences of the COVID-19 crisis. To improve the state of the world, the World Economic Forum is starting The Great Reset initiative.'
According to the World Economic Forum, 'the Great Reset' is a 'unique window of opportunity' for global leaders to shape 'the future state of global relations, the direction of national economies, the priorities of societies, the nature of business models and the management of a global commons'…
' As we enter a unique window of opportunity to shape the recovery, this initiative will offer insights to help inform all those determining the future state of global relations, the direction of national economies, the priorities of societies, the nature of business models and the management of a global commons. Drawing from the vision and vast expertise of the leaders engaged across the Forum's communities, the Great Reset initiative has a set of dimensions to build a new social contract that honours the dignity of every human being. '
In other words, 'the Great Reset' is essentially just an updated blueprint for a New World Order. " ( theeconomiccollapseblog.com)
Time Magazine Announces 'The Great Reset' To Usher In World Socialism
" Time magazine has devoted an entire issue to promoting an initiative called 'The Great Reset,' referred to by one commentator as 'the Green New Deal on steroids' which will seek to 'advance socialist ideals, including the destruction of capitalism and individual rights .'
According to the World Economic Forum (WEF), the primary sponsor of the initiative, 'The Great Reset' seeks to address 'an urgent need for global stakeholders to cooperate in simultaneously managing the direct consequences of the COVID-19 crisis,' with an expanded goal of improving 'the state of the world.'
"The Great Reset is a welcome recognition that this human tragedy must be a wake-up call. We must build more equal, inclusive and sustainable economies and societies that are more resilient in the face of pandemics, climate change and the many other global changes we face." – António Guterres, Secretary-General, United Nations ( weforum.org)
The WEF was founded by German Professor Klaus Schwab in 1971 and has been gathering 'heads of state, billionaires, and heads of big business' yearly to discuss 'economical and governance issues… common world rules to supersede national sovereign decisions, promoting nondiscrimination, "to transform economies and societies".'
The subtitle for the Time feature proposes a special occasion of the present moment for such an initiative, asserting 'The COVID-19 pandemic has provided a unique opportunity to think about the kind of future we want… to share ideas for how to transform the way we live and work.'
Schwab announces: 'The COVID-19 crisis has shown us that our old systems are not fit anymore for the 21st century. It has laid bare the fundamental lack of social cohesion, fairness, inclusion, and equality. Now is the historical moment, the time, not only to fight the virus but to shape the system … for the post COVID era… In short, we need a Great Reset!'" ( lifesitenews.com)
Who Is Klaus Schwab?
From the World Economic Forum website:
"Klaus Schwab: Studied at the Swiss Federal Institute of Technology in Zurich, University of Fribourg and Harvard University; degrees include doctorates in Mechanical Engineering and Economics (summa cum laude). 1972-2003, Professor of Business Policy, University of Geneva. 1971, founded the World Economic Forum as a not-for-profit foundation and built it into the foremost international institution for public-private cooperation; 1998, Co-Founder, with wife Hilde, Schwab Foundation for Social Entrepreneurship, supporting social innovation around the world; 2004, Founder, Forum of Young Global Leaders; 2011, Founder, Global Shapers Community. Numerous honorary doctorates. Several honorary professorships. Recipient of international and highest national honours for initiatives undertaken in the spirit of entrepreneurship in the global public interest and for peace and reconciliation efforts in several regions of the world." ( weforum.org)
What Is Davos?
The origins of Davos go back many years.
"In 1971 Schwab founded the European Management Forum, which held annual meetings at Davos in Switzerland. Here he promoted his ideology of 'stakeholder' capitalism in which businesses were brought into closer co-operation with government.
' Stakeholder capitalism' is described by Forbes business magazine as:
' …the notion that a firm focuses on meeting the needs of all its stakeholders: customers, employees, partners, the community, and society as a whole.'
This all became even clearer in 1987, when Schwab renamed his European Management Forum the World Economic Forum.
Behind this bluster, the real motivation behind his 'stakeholder capitalism', which he was still relentlessly promoting at the WEF's 2020 Davos conference, is profit and exploitation. Everything in this world is reduced to economic challenges, economic imperatives and economic benefits for the ruling capitalist class." ( winteroak.org.uk)
Who Attends Davos?
"WEF typically attracts around 3,000 people, about a third of them from business. To go you have to be invited - in which case the event is free - or a member of WEF, which can cost £480,000.
World leaders, key figures from the UN and EU and the heads of major firms like Coca-Cola, Goldman Sachs and IBM attend.
Regular guests include billionaire financier George Soros, former UK prime minister Tony Blair, Facebook boss Mark Zuckerberg and U2 singer Bono.
However, new data from the World Economic Forum indicates that only 239 people from the UK will be attending this year - the lowest UK attendance since 2010 - after Boris Johnson banned ministers from attending the event.
"We set up a new world order after World War II. We're now in a different world than we were then. We need to ask, what can we be doing differently? The World Economic Forum has a big responsibility in that as well – to be pushing the reset button and looking at how to create well-being for people and for the Earth." – Jennifer Morgan, Executive Director of Greenpeace International ( weforum.org)
Is Davos Elitist?
Until the financial crash of 2007-08, attending Davos was considered a must for the great and good. But critics have suggested it is a symbol of the 'global elite', some of whom are to blame for that crisis. Last year Time magazine editor-at-large, Anand Giridharadas, described Davos as ' a family reunion for the people who broke the modern world'." ( bbc.co.uk)
The Real Goal - A World Government
When we get down to basics, this is simply yet another attempt at setting up a world government.
"Society is no longer regarded as a living community but as a business, whose profitability is the sole valid aim of human activity.
Schwab set out this agenda back in 1971, in his book Moderne Unternehmensführung im Maschinenbau (Modern Enterprise Management in Mechanical Engineering), where his use of the term 'stakeholders' (die Interessenten) effectively redefined human beings not as citizens, free individuals or members of communities, but as secondary participants in a massive commercial enterprise.
"But how do we get to a more planet-friendly way of doing economic activity? What's needed is to ramp up production of alternative forms of energy. And second, to have infrastructure that's much more climate-friendly. In both these measures, the public sector can play a very big role." – Gita Gopinath, Chief Economist at the International Monetary Fund ( weforum.org)
The aim of each and every person's life was 'to achieve long-term growth and prosperity' for this enterprise – in other words, to protect and increase the wealth of the capitalist elite.
This all became even clearer in 1987, when Schwab renamed his European Management Forum the World Economic Forum.
The WEF describes itself on its own website as 'the global platform for public-private cooperation', with admirers describing how it creates 'partnerships between businessmen, politicians, intellectuals and other leaders of society to define, discuss and advance key issues on the global agenda'."
The 'partnerships' which the WEF creates are aimed at replacing democracy with a global leadership of hand-picked and unelected individuals whose duty is not to serve the public, but to impose the rule of the 1% on that public with as little interference from the rest of us as possible." ( better-management.org)
Approved By The Vatican
"Many feel Pope Francis has already revealed himself to be a globalist in many ways, including with his support of the Great Reset, Black Lives Matter, socialism, same-sex civil unions, and radical environmentalism …Pope Francis continues his leftward trajectory as he gives his reflections on the change needed to build a 'post-Covid world'." ( thenewamerican.com)
A Sceptical Look At The 'Great Reset'
"In the face of a global pandemic, an un-elected body of global bureaucrats based in Davos, Switzerland has asked the world to trust its vision of a technocratic 'great reset,' knowing full well the public would never go for such a request had it not been for the golden opportunity they'd all been waiting for.
When the head of the World Economic Forum (WEF), Klaus Schwab, announced in June that 'Now is the time for a great reset,' it wasn't the first time he called for it. The great reset agenda was already in place long before the coronavirus pandemic, and the WEF was just waiting for a crisis to exploit it.
"This global pandemic has also demonstrated again how interconnected we are. We have to restore a functioning system of smart global cooperation structured to address the challenges of the next 50 years. The Great Reset will require us to integrate all stakeholders of global society into a community of common interest, purpose and action." – Klaus Schwab, Founder and Executive Chairman of the World Economic Forum ( weforum.org)
Prior to this year, implementing worldwide lockdowns that destroy businesses, wreck the economy, and leave people destitute and stripped of their constitutional rights while trying to enact invasive contact tracing, immunity passports, and otherwise massive bio-electronic surveillance apparatuses would never have been accepted by the citizens of a free society. Would the idea of being forced to electronically prove your current health status in order to travel or even leave your own home have been acceptable 10 months ago?
With the arrival of the coronavirus pandemic, the WEF has the perfect excuse to quickly enact its vision for steering society towards a more invasive and intrusive, technocratic future in the name of serving the common good. The un-elected architects of the great reset envision a Utopian world of inclusivity, equality, and sustainability that will require trust in emerging technologies like AI, 5G, Blockchain, and robotics, in order to usher in their golden dawn." ( sociable.co)
Brave New World
Looking at world conditions today, it's not difficult to see that we could do with a reset economy, a reset educational system and even a reset political system. However, these people who are promoting the great reset go much much further, as the following article points out:
"Under the new world order envisioned by the proponents of the United Nations-backed 'Great Reset,' humans will be merged with machines and technology. Literally. Perhaps most incredibly, the Deep State globalists behind the efforts are coming out of the closet. These days, they are openly and literally proclaiming their intention to abolish private ownership of property and even fuse microchips into people's brains that will be able to read and manipulate individuals' thoughts.
Just last year, the schemes peddled under the 'Great Reset' banner would have been dismissed as 'crazy conspiracy theories.' Today, top globalists such as World Economic Forum boss Klaus Schwab, UN chief (and socialist leader) Antonio Guterres, IMF leader Kristalina Georgieva, and others are trumpeting their agenda from the rooftops. World leaders such as far-left Canadian Prime Minister Justin Trudeau are doing it too, despite frantic efforts by the fake media to downplay the significance.
WEF chief Schwab, the chief marketeer of the Great Reset who recently released a book with that title, has proclaimed that a key element of the 'reset' will be the so-called 'Fourth Industrial Revolution.' And in very public statements, he has explained what this means: merging man with machines. 'What the fourth industrial revolution will lead to is a fusion of our physical, digital and biological identity,' Schwab explained in a speech to the Chicago Council on Global Affairs.
'Fourth Industrial Revolution technologies will not stop at becoming part of the physical world around us — they will become part of us,' continued Schwab. 'Indeed, some of us already feel that our smartphones have become an extension of ourselves. Today's external devices — from wearable computers to virtual reality headsets — will almost certainly become implantable in our bodies and brains.' Aside from the fusion with machines and technology, globalist elites are also pushing for genetic modification of everything — including humans ." ( thenewamerican.com)
One World – Many Resets
Throughout history there have been many resets:
The Flood
The Tower of Babel
The Exodus
A King in Israel
Invasion of Israel (721-718 BC)
Invasion of Judah (604-585 BC)
Christ and the new testament Church
Rise of the Roman Catholic Church
Henry VIII and the protestant movement
World War 1
World War 2
to list but a few…
…and the conclusion is…
man cannot govern himself.
He was not designed to govern himself…
The Good News Is That A Real Reset Is Coming
Over 50 years ago, God's end time Apostle revealed the real "Reset"
"Leading scientists look at this world picture, and say they are frankly frightened. They warn us that man's only hope lies in the admittedly impossible – that the nations form a super world government, capable of unitedly acting on these problems on a global scale before it is too late. But the nations, hostile against one another, could never form such a government. And the humans then in authority would be no more able to cope with all these non-military evils that threaten the extinction of mankind than present leaders. This widely held view of the future offers no hope." ( Tomorrow… What It Will Be Like - Chapter 1)
" As for man being qualified to rule and administer government, God says of government officials today: 'None calleth for justice, nor any pleadeth for truth: they trust in vanity and speak lies; they conceive mischief, and bring forth iniquity… Their feet run to evil, and they make haste to shed innocent blood: their thoughts are thoughts of iniquity; wasting and destruction are in their paths. The way of peace they know not; and there is no judgment in their goings: they have made them crooked paths: whosoever goeth therein shall not know peace.'
Then the people, under this human mis-government, say:
'Therefore is judgment far from us, neither doth justice overtake us: we wait for light [solution of civil, personal, national, and world problems], but behold obscurity; for brightness, but we walk in darkness. We grope for the wall like the blind, and we grope as if we had no eyes: we stumble at noonday as in the night; we are in desolate places as dead men' (Isaiah 59:4, 7-10).
Then, in this chapter foretelling our time, the final solution is given:
' And the Redeemer shall come to Zion…' (verse 20). And, continuing: 'Arise, shine; for thy light is come, and the glory of the [Eternal] is risen upon thee' (Isaiah 60:1).
The only hope of justice – of peace – of truth – of right solutions to all this world's problems, is the coming in power and glory of Christ to set up world government.
Right government.
The Government of God!
In this, and many other passages, God shows in His Word to mankind how utterly helpless man is to govern himself and his fellows. Now 6,000 years of human experience has brought mankind to the very brink of world suicide. The world's leading scientists and statesmen say the only hope, now, is world government. I attended the San Francisco Conference in 1945, where world leaders attempted to form a world organization of nations. They called it 'The United Nations.' There I heard chiefs of state ring out the warning that this was the world's last chance.
But it has failed.
"Many forms of Government have been tried, and will be tried in this world of sin and woe. No one pretends that democracy is perfect or all-wise. Indeed it has been said that democracy is the worst form of Government except for all those other forms that have been tried from time to time…" - Winston Churchill, 11 November 1947 ( winstonchurchill.org)
The United Nations has no power over the nations. It has no power to settle disputes, stop wars, or prevent wars. The so-called United Nations are not united. This effort has degenerated into a sounding board for communist propaganda.
Man has failed his last chance!
Now God must step in – or we perish!"