News Review - 5 Mar 2021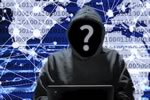 Mankind under threat… bioengineered pandemics… famine… drought… terrorism… nuclear war… asteroid impact… global system collapse…
And now the latest threat:
Cyber Wars
There is a scripture in the book of Isaiah which refers to the destruction of Babylon – but also seems to be relevant for us today. Let's look at Isaiah 47:11 as it could relate to cyber wars:
"…Therefore shall evil [calamity] come upon thee; thou shalt not know from whence it riseth…"
This is the real problem with this type of attack, it is almost impossible to find out where it has come from. It doesn't have to be a large nation, such as Russia or China – tiny North Korea could also cause this type of problem.
Even a teenager can cause chaos! Back in 2000, this happened!
"A 15-year-old computer hacker caused a 21-day shutdown of NASA computers that support the international space station, and invaded a Pentagon weapons computer system to intercept 3,300 e-mails, steal passwords and cruise around like an employee." ( abcnews.go.com)
"…And mischief [ruin] shall fall upon thee; thou shalt not be able to put it off…"
If the US power grid were attacked, and the transformers destroyed, speedy repair nationwide would be all but impossible!
"…And desolation shall come upon thee suddenly, which thou shalt not know." (Isaiah 47:11)
A more modern translation puts it another way:
"Calamity will fall upon you, and you won't be able to buy your way out. A catastrophe will strike you suddenly, one for which you are not prepared." (Isaiah 47:11, New Living Translation)
This type of attack would happen suddenly – no warning. With the power off, America would be paralysed!
This is a serious threat!
Russia's GRU Targeted The US Grid
"For all the nation-state hacker groups that have targeted the United States power grid — and even successfully breached American electric utilities — only the Russian military intelligence group known as Sandworm has been brazen enough to trigger actual blackouts, shutting the lights off in Ukraine in 2015 and 2016. Now one grid-focused security firm is warning that a group with ties to Sandworm's uniquely dangerous hackers has also been actively targeting the US energy system for years.
A Sandworm-adjacent group has successfully breached US critical infrastructure a handful of times, according to new findings from the security firm Dragos. Dragos vice president of threat intelligence and former NSA analyst Sergio Caltagirone says the rise in even relatively unskilled groups poses a real threat. The number of groups targeting industrial control systems has been continually growing, he adds, ever since Stuxnet showed at the beginning of the last decade that industrial hacking with physical effects is possible. 'A lot of groups are appearing, and there are not a lot going away,' says Caltagirone. 'In three to four years, I feel like we're going to reach a peak, and it will be an absolute catastrophe.'" ( wired.com)
Hacker Tried To Poison Florida City's Water Supply
"On Monday officials from Pinellas County in Florida announced that an unidentified hacker remotely gained access to a panel that controls the City of Oldsmar's water treatment system, and changed a setting that would have drastically increased the amount of sodium hydroxide in the water supply. The hacker changed the sodium hydroxide from about one hundred parts per million, to 11,100 parts per million, Gualtieri said, adding that these were 'dangerous' levels.
When asked if this should be considered an attempt at bioterrorism, Gualtieri said, 'What it is is someone hacked into the system not just once but twice … opened the program and changed the levels from 100 to 11,100 parts per million with a caustic substance. So, you label it however you want, those are the facts.'
In smaller quantities, sodium hydroxide can cause severe skin burns and eye damage. The news highlights what could be a serious cyber and physical security breach, and raises questions about how secure access to such a sensitive system really was." ( vice.com)
America's Ageing Infrastructure
All across the USA, there are major problems with the nation's ageing infrastructure.
"Up to 15 million Texans remain without heat and electricity as temperatures across the state are well below freezing. Another round of winter weather is battering parts of the state Wednesday morning, as many Texans have been without electricity since Sunday and are desperately scrambling to find shelters. Weather related deaths have already been reported as one of the nation's wealthiest states can barely supply electricity to its residents.
The cascading effect of blackouts and controlled power outages has resulted in some critical infrastructure such as cellular networks and water treatment plants going offline.
The speed at which one of the nation's wealthiest states transforms into a third-world country is simply stunning. " ( zerohedge.com)
The $7 TRILLION Cost Of Upgrading The US Power Grid
Today's digital world is powered by electricity. Yet the entire US power grid appears not fit for purpose! The costs involved are staggering!
"The Texas freeze that led to numerous blackouts has made the state painfully aware of the shortcomings of its power grid, but the real problem is much larger, and goes way beyond Texas. Our point here is that any system that consistently fails in this manner regardless of the governance regime is designed that way — despite claims and protests to the contrary.
This is a big problem for any region because an increasingly digital economy requires highly reliable electricity service.
And what is being provided at present in ERCOT is anything but.
We have previously written that decarbonizing and modernizing the US's existing electricity plant (whose average age is 35 years) could cost $7-8 trillion. Electricity suppliers might need 20 years to complete the job, meaning $350-400 billion per year to get into shape. Currently, they spend about $150 billion per year which means a lot of catching up to do." ( rt.com)
The Dangers Of America's Ageing Infrastructure
"The 2007 Minneapolis bridge collapse on the city's busy Interstate 35 shed much-needed light on the dangerous condition of America's aging infrastructure. The collapse, which occurred during rush hour, killed 13 people and injured another 145. Despite the collapse, the American Society of Civil Engineers (ASCE) points out that the US has done little to repair and rebuild the millions of bridges, roads, ports, dams, and levees that make up the nation's infrastructure – much of which was built during the Works Progress Administration between 1933 and 1940.
According to former New York City parks commissioner, Adrian Benepe, "Many of those structures are nearing the end of their useful lives." US Infrastructure Given a D+ Grade: Although nearly everyone in government, engineering, and construction agrees that the country's infrastructure is faring poorly, no one seems to know how to solve what has become a massive problem.
A 60 Minutes report pointed out that one in every nine bridges across the country – for a total of 70,000 bridges – is considered structurally deficient. Ray LaHood, the co-chairman of a bipartisan group committed to fixing the infrastructure problem, says the infrastructure in the US is "on life support." The American Society of Civil Engineers (ASCE) estimates that it will take $3.6 trillion to repair the infrastructure in the US." ( americaninfrastructuremag.com)
America's Ageing Computer Infrastructure
It's not just bridges, roads, ports, dams, and levees – computer systems are vulnerable too.
"The Covid-19 pandemic has exposed ageing, inflexible computer systems at the heart of the US economy - and a shortage of experts to fix the problem. This is slowing the government's effort to get billions of dollars in stimulus checks to millions of newly unemployed citizens. Oklahoma is trying to implement CARES as quickly as it can, but some claims are taking as long as two weeks to process because of a mainframe computer that runs on a 60-year-old programming language called COBOL (Common Business Oriented Language).
'It is the largest issue with regards to implementation in the CARES program,' said Robin Roberson, executive director of the Oklahoma Employment Security Commission. 'Our mainframe is literally over 30 years old. It's very difficult to program, it doesn't do much. COBOL programmers are somewhat scarce.'
'It's a disaster,' said Mahmoud Ezzeldin, 75, who worked for decades on COBOL computer systems… 'COBOL is difficult to learn and was not designed for the internet.' There are 240 billion lines of COBOL code still being used, according to Phil Teplitzky, chief technology officer of HP Marin Group LLC, which helps companies make better use of old computing systems.
There's little documentation explaining how these systems were built decades ago, so government agencies and companies often relied on programmers remembering how it was done - COBOL 'folklore,' Teplitzky calls it. Many of these experts aren't around anymore, and now that the CARES Act requires major code changes, few people know how to do it, he said." ( bloomberg.com)
Who still uses COBOL?
"Based on our research, a great majority of the Fortune 500 are using COBOL in production, including nearly all banks, insurance companies, airlines, railroads, and retail point-of-sale systems. According to numerous news articles, over $3 trillion in daily commerce flows through systems built with COBOL." ( quora.com)
COBOL is still in use because it works!
It's reliable!
The big problem?
It was created before the internet age.
This is its vulnerability!
It has no inbuilt internet security!
The Most Serious Security Risk Facing The United States
Note the following article puts the blame on Russia, but it could also be China, Iran or North Korea. As Isaiah 47:11 points out, "thou shalt not know from whence it riseth".
"Sometime last year, a shadowy group of hackers — now thought to be Russians working for that country's foreign intelligence service — broke into digital systems run by Solar Winds, an American tech firm, and inserted malware into the code. When the company then sent out its next regular software update, it inadvertently spread the virus to its clients — more than 18,000 of them, including huge corporations, the Pentagon, the State Department, Homeland Security, the Treasury and other government agencies.
The hack went undetected for months, until the victims started discovering that enormous amounts of their data — some of it very sensitive — had been stolen. Solar Winds may have been the biggest cyberattack on the United States in years, if not ever. But it was hardly a singular event. In the last half decade or so, American corporations have suffered billions of dollars of losses in similar incursions.
Between 2019 and 2020, more than 600 towns, cities and counties were hit by ransomware attacks, shutting down hospitals, police departments and more. America's adversaries — Russia, China, Iran and North Korea — have by now thoroughly infiltrated the computer systems that run some of the United States' most important infrastructure , including not just power grids and dams but also nuclear plants… now it's only a matter of time till we face a digital Pearl Harbor. " ( nytimes.com)
This World is in serious trouble!
It doesn't matter where you look, it seems everything is balanced on a knife edge.
Volcanoes and earthquakes are occurring all around the ring of fire.
The world's economic system is near to meltdown.
The Corona pandemic just keeps killing people.
There is conflict in the Middle East.
There is conflict between China and India.
Iran wants nuclear weapons.
Israel is preparing for war with Iran.
Germany is rearming.
Japan is rearming.
The EU is showing signs of breaking up.
Locusts are destroying crops in North Africa and the Middle East.
The list of conflicts and disasters goes on and on…
Approaching the end of this age – what did we expect?
The Real Problem
Meanwhile, our western nations are rejecting God – and passing laws that not only protect those who break God's law, but persecute those who obey God…
Previous UK Prime Minister, David Cameron, as soon as he was elected, pushed through a law authorising same sex marriages – with no mandate to do so.
New US President Biden, in his first few executive orders, followed a similar path!
Some of the executive orders passed in his first few days in office:
Jan 20th Preventing and Combating Discrimination on the Basis of Gender Identity or Sexual Orientation
Jan 20th Reverse an order that restricted diversity and inclusion training for federal agencies
Jan 20th Reaffirm that LGBTQ+ people are protected from sex discrimination
Jan 25th Repeal ban on transgender people serving openly in US military
Jan 28th Lift certain restrictions on abortion funding
Feb 4th Expand protection of LGBTQ people around the world
Cause And Effect
" Since they thought it foolish to acknowledge God, he abandoned them to their foolish thinking and let them do things that should never be done." (Romans 1:28, New Living Translation)
Modern day leaders are fulfilling the prophecy back in Isaiah:
"… Cause the Holy One of Israel to cease from before us." (Isaiah 30:11)
This is where we are now!
Coming Next?
"Wherefore thus saith the Holy One of Israel, Because ye despise this word, and trust in oppression and perverseness, and stay thereon; therefore this iniquity shall be to you as a breach ready to fall, swelling out in a high wall, whose breaking cometh suddenly at an instant." (Isaiah 30:12-13)
It looks like "suddenly" is not far off!