Pastors Report - 22 Mar 2019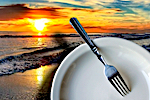 Effective Fasting:
"Is not this the fast that I have chosen? to loose the bands of wickedness, to undo the heavy burdens, and to let the oppressed go free ... Then shall thy light break forth as the morning ..." (Isaiah 58:6,8)
Pre-Passover:
In the days leading up to Passover all of us in God's church need to take time out to think deeply about the ordinance we are about to take – to ensure we take it in a worthy way, as commanded in I Corinthians 11:
For as often as you eat this bread and drink this cup, you proclaim the Lord's death till He comes.
Therefore whoever eats this bread or drinks this cup of the Lord in an unworthy manner will be guilty of the body and blood of the Lord.
But let a man examine himself, and so let him eat of the bread and drink of the cup.
For he who eats and drinks in an unworthy manner eats and drinks judgment to himself, not discerning the Lord's body. (I Corinthians 11:26-29 NKJV)
Undoubtedly for most of us this could well include a day of fasting. It seems appropriate therefore to take a little time to examine the subject in order to refresh our minds and have it accomplish what God intends it to. It's not a practice most of us eagerly undertake – being very human – but when we deeply understand its benefits in the short term and ultimately out into our destiny for eternity, then we should be able to approach the subject in a far more positive frame of mind.
The Technicalities:
In this day and age, it is quite common for people to promote a health fast, which normally involves abstaining from food, but drinking juices and lots of water to flush out the system. By taking juices and liquids frequently throughout the day this can be a relatively painless process with any discomfort minimised.
Such a fast can be very beneficial for our general health, but this is not the main reason we fast prior to Passover. A fast for spiritual reasons is something very different. It is specifically described as "afflicting our souls" and the Hebrew root (Strongs 06031) brings out the meaning of 'oppress, humble, be bowed down, downcast' etc. and would normally require abstaining from both food and liquids unless serious health problems dictate otherwise. God requires this of us especially at Atonement:
And this shall be a statute for ever unto you: that in the seventh month, on the tenth day of the month, ye shall afflict your souls, and do no work at all, ...

... It shall be a sabbath of rest unto you, and ye shall afflict your souls, by a statute for ever. (Leviticus 16:29,31)
But throughout history, fasting has been recognised as a way to humble ourselves before God. Even evil king Ahab obtained mercy through doing so:
And it came to pass, when Ahab heard those words, that he rent his clothes, and put sackcloth upon his flesh, and fasted, and lay in sackcloth, and went softly.
And the word of the LORD came to Elijah the Tishbite, saying,
Seest thou how Ahab humbleth himself before me? because he humbleth himself before me, I will not bring the evil in his days: but in his son's days will I bring the evil upon his house. (I Kings 21:27-19)
And we know that Ninevah was spared in the time of Jonah because a nation-wide fast was proclaimed, which included even the animals! (Jonah 3:6-10)
At the time of Ezra, with the serious problems they were facing, Ezra felt that afflicting not only himself but the whole nation before God was most definitely called for:
Then I proclaimed a fast there, at the river of Ahava, that we might afflict ourselves before our God, to seek of him a right way for us, and for our little ones, and for all our substance.
For I was ashamed to require of the king a band of soldiers and horsemen to help us against the enemy in the way: because we had spoken unto the king, saying, The hand of our God is upon all them for good that seek him; but his power and his wrath is against all them that forsake him.
So we fasted and besought our God for this: and he was intreated of us. (Ezra 8:21-23)
But an important point needs to be remembered – that generally speaking, any 'afflicting of our souls' should as far as possible be done in private, as Christ brings out in Matthew 6. Apart from immediate family, no one else need or should know anything about it – even from the expression on our face!
And when you fast, don't put on a sad face like the hypocrites. They distort their faces so people will know they are fasting. I assure you that they have their reward.
When you fast, brush your hair and wash your face.
Then you won't look like you are fasting to people, but only to your Father who is present in that secret place. Your Father who sees in secret will reward you. (Matthew 6:16-18 CEB)
How long to fast? Normally it is for a 24 hour period. This can be seen in Isaiah 58 where it says "Behold, in the day of your fast ye find pleasure ... "(Isaiah 58:3) and again: "Is it such a fast that I have chosen? A day for a man to afflict his soul?" (Isaiah 58:5) But anything up to 3 days is possible for someone in good health.
Mr Armstrong's Example:
So what happens on this day of fasting? Feeling tired, weaker than normal and perhaps with a headache, we'd be tempted to spend most of the day in bed, but although that might result in a trimmer waistline, it won't be the most profitable spiritually. Notice what Mr. Armstrong was impelled to do regarding fasting when his wife was seriously ill and as yet, had not been healed. This is from the first volume of his autobiography:
There was no more time to lose. I had to find the answer. I knew of only one way. Fasting and prayer! It was the last-ditch resort. I didn't know how one ought to fast and pray – I had never done it before. But when Jesus' disciples were unable to cast out a demon, Jesus said such a result came only by fasting and prayer. So I began to fast.
The fasting was begun on a Sabbath morning. That morning I ate no breakfast. Not knowing how one ought to go about fasting and prayer, I first prayed and asked God to show me the way – to open my understanding. Then, since God speaks to us through His written Word, I began to search the Bible for instruction about fasting. For one hour with the aid of a concordance I studied passages of Scripture on the subject of fasting and praying, much of the time on my knees.
Then for one hour I sat in thought and contemplation. I turned over in my mind the scriptures I had read. I reflected on my own life in recent months. I tried to compare it with God's way, as revealed in the Scriptures. Then I spent the next hour in talking to God – in prayer.
And so I decided to continue in this order – one hour in Scripture study, one in contemplation, and one in prayer. I did not once ask God to heal my wife – as yet. I had been doing that for weeks, without result. I was fasting and praying, not for the purpose of bringing pressure on God to force Him to obey my will and give what was asked – but to find out what was wrong with me! I realized we did not need to nag at God. NEVER fast as a means of inducing God to answer!
I read of Elijah's prayer, in presence of all the priests of Baal, when God answered and the fire came down from heaven. I timed that prayer. It was very short – only about 20 seconds. But the awe-inspiring answer came crashing from heaven instantly! Elijah did not need to talk God into it by a long prayer, or by repeated prayers. But I knew that Elijah at that moment was close to God – that he had previously been spending hours in long prayers to be in contact and close communion with His Maker! And he naturally knew His Maker would answer!
Gradually the truth began to pierce through the fog in my mind. Gradually, as this process of fasting and prayer continued all day, and into the afternoon of Sunday – as I became more and more hungry – but closer and closer to God, the realization came that I had been keeping my mind more and more fully on this clay project. ( Autobiography of HWA chapter 22)
As mentioned in this account, Mr. Armstrong started to fast on the Sabbath. Generally the Sabbath is regarded as a feast day and should be treated as such, but this is not a hard and fast rule. In today's world, when so many are working five or six days a week, it might well be the only day one could fast, and therefore certainly acceptable before God.
And do note that - due to family responsibilities for example - although it might not be possible to pray, study and meditate one full hour for each as Mr Armstrong did in his account, God knows our personal situations and treats us accordingly.
Why Fast at all?
When you consider it, fasting seems a strange thing to do – to deliberately afflict ourselves and make ourselves uncomfortable, hungry and feel downright miserable! Is God wanting to see us suffer? Is that the purpose of fasting? Not at all! The purpose can be inferred from Christ's clear direction when approached by the disciples of John the Baptist:
Then came to him the disciples of John, saying, Why do we and the Pharisees fast oft, but thy disciples fast not?
And Jesus said unto them, Can the children of the bridechamber mourn, as long as the bridegroom is with them? but the days will come, when the bridegroom shall be taken from them, and then shall they fast. (Matthew 9:14-15)
Notice that while Christ was there His disciples had direct contact with a member of the Godhead - Emmanuel, "God with us" (Matthew 1:23) – but once He had returned to heaven, His disciples needed to fast to have the same kind of close relationship. And as brought out in Isaiah chapter one:
Wash you, make you clean; put away the evil of your doings from before mine eyes; cease to do evil;
Learn to do well; seek judgment, relieve the oppressed, judge the fatherless, plead for the widow.
Come now, and let us reason together, saith the LORD: though your sins be as scarlet, they shall be as white as snow; though they be red like crimson, they shall be as wool. (Isaiah 1:16-18)
Undoubtedly this is the main reason for fasting – to gain an unfettered contact with God. For what other "deities" in this world are depicted as wanting a personal relationship with their worshippers? On the contrary, most pagan religions of this world worship their gods by trying to appease them through their personal suffering. That most definitely is not what God wants from us!
So how does fasting promote this one-to-one relationship with our Creator? It helps us to view ourselves realistically. To get us focused on the huge difference between our frail human frame and the Almighty God Himself. When we are full and satiated, we tend to feel we can accomplish anything, but when hunger strikes and our stomachs grumble and rumble, and our heads hurt, we also feel weak and then reality hits! We are little more than flesh and blood 'machines' that need refuelling on a regular basis or else death is at the door.
Draw nigh to God, and he will draw nigh to you. Cleanse your hands, ye sinners; and purify your hearts, ye double minded.
Be afflicted, and mourn, and weep: let your laughter be turned to mourning, and your joy to heaviness.
Humble yourselves in the sight of the Lord, and he shall lift you up. (James 4:8-10)
Futile Fasting:
Within so many religions fasting is a normal practice. We can see this in the many gurus of Hinduism for example – even political figures such Mohandas Ghandi would use fasting as a tool to obtain his aims. Hunger strikes have been and are still being used frequently – even back in the time of the apostle Paul, when he mentioned to the church in Colosse about the futility of "will worship", which this kind of fasting is all about.
Wherefore if ye be dead with Christ from the rudiments of the world, why, as though living in the world, are ye subject to ordinances,
(Touch not; taste not; handle not;
Which all are to perish with the using;) after the commandments and doctrines of men?
Which things have indeed a shew of wisdom in will worship, and humility, and neglecting of the body; not in any honour to the satisfying of the flesh. (Colossians 2:20-23)
This 'will worship' is a form of gnosticism – a desire to obtain esoteric knowledge, and elevate oneself about the 'masses'. In this case it is the ascetic variety, punishing the body to make our will paramount ... the very antithesis of true Godly fasting. But unfortunately it seems to be the only form of spiritual fasting found within this world. This was also the aim and attitude of the Pharisee mentioned by Christ in Luke 18:
I fast twice in the week, I give tithes of all that I possess.
And the publican, standing afar off, would not lift up so much as his eyes unto heaven, but smote upon his breast, saying, God be merciful to me a sinner.
I tell you, this man went down to his house justified rather than the other: for every one that exalteth himself shall be abased; and he that humbleth himself shall be exalted. (Luke 18:12-14)
This self-righteous approach is soundly condemned in Isaiah 58 as a prelude to providing the true and right godly approach to use:
Wherefore have we fasted, say they, and thou seest not? wherefore have we afflicted our soul, and thou takest no knowledge? Behold, in the day of your fast ye find pleasure, and exact all your labours.
Behold, ye fast for strife and debate, and to smite with the fist of wickedness: ye shall not fast as ye do this day, to make your voice to be heard on high. (Isaiah 58:3-4)
Quite often, when trials or hardships strike, we tend to think ... "I must fast about this!", but that is not really the correct approach, as it could be inferred that by our physical suffering we're attempting to pressurise God to do our will. As Mr. Armstrong understood, we don't fast about the problem – the reason must always be on drawing closer to God, and never the other way round i.e an attempt to bend God to OUR will.
Walking with God:
Once we have the relationship on the correct footing we then have access to the greatest Authority and Power in the Universe. But it is not on our terms - in fact the exact opposite. Having the ability to correctly view our own frailty is something the apostle Paul recognised. It is very much a case of leaving our own importance behind in order to walk with God in a meaningful way:
And lest I should be exalted above measure through the abundance of the revelations, there was given to me a thorn in the flesh, the messenger of Satan to buffet me, lest I should be exalted above measure.
For this thing I besought the Lord thrice, that it might depart from me.
And he said unto me, My grace is sufficient for thee: for my strength is made perfect in weakness. Most gladly therefore will I rather glory in my infirmities, that the power of Christ may rest upon me. (II Corinthians12:7-9)
This central truth that is the aim of correct fasting can also be seen in the book of Micah. God is not impressed with our sacrifices – be that something that would cost a week's wages, or possibly a year's income, the entire GDP of the civilised world ... or something totally priceless – ie. one of our children. No, seeing as He owns all of creation, He owns us, and our offspring, but there is something He really does want from us;
He hath shewed thee, O man, what is good; and what doth the LORD require of thee, but to do justly, and to love mercy, and to walk humbly with thy God? (Micah 6:8)
The key requirement is therefore dual: it involves both our treatment of others - as well as accurately recognising our position in relation to this Almighty Being. The original Hebrew of the above verse makes it even more plain: "to humble ourselves in order to walk with God". Fasting is certainly a key factor in achieving this.
Breaking Every Yoke:
If there is one key area of scripture that lays out a correct approach to fasting it is in Isaiah 58. What is important here is to notice the tenses being used that tie two crucial verses together. Doing so allows us to see just where the heavy burdens and yokes really do lie. On face value verse 6 appears to be general in nature – talking about those people around us:
Is not this the fast that I have chosen? to loose the bands of wickedness, to undo the heavy burdens, and to let the oppressed go free, and that ye break every yoke? (Isaiah 58:6)
But that is clearly not the case when we put the above together with the latter part of verse 9: "... If thou take away from the midst of thee the yoke, the putting forth of the finger, and speaking vanity;". (Isaiah 58:9) Notice carefully the use of the singular tense "thee" and not "you" (plural). The yokes we are expected to destroy by fasting are those that are afflicting ourselves. The finger is very much pointing at us when we fast and the many problems we have! These heavy burdens are the inevitable results of our sins.
To loose these burdens we need to know which ones are causing the problem, so during our fast it is helpful to study sections of the Bible that will show us where we fall short and what areas need more work, as in Romans 12, I Corinthians 13, Ephesians 4:25-32, the Beatitudes etc.
Outgoing Attitude:
And this brings us to the perhaps the main stipulation to walking with God - what relationship do we have with our fellow men? We should be building this requirement into our daily prayers according to our Saviour Jesus Christ, when He says:
And forgive us our debts, as we forgive our debtors ...
... For if ye forgive men their trespasses, your heavenly Father will also forgive you:
But if ye forgive not men their trespasses, neither will your Father forgive your trespasses. (Matthew 6:12,14,15)
This ties in with many other scriptures including the passage on fasting found in Isaiah 58. It answers the question "why do we fast?" Part of the way we free ourselves from the heavy burdens and break every yoke, is that we do indeed become outgoing rather than self-centred:
Isn't it sharing your bread with the hungry and bringing the homeless poor into your house, covering the naked when you see them, and not hiding from your own family?
if you open your heart to the hungry, and provide abundantly for those who are afflicted, your light will shine in the darkness, and your gloom will be like the noon. (Isaiah 58:7,10 CEB)
All our fasting would be entirely worthless if we refuse to change in this area ... of loving our neighbour as ourself. If we think we're fasting to draw close to God but harbour resentment and have grudges against our fellow brethren – or even our neighbour – then all we are doing is going hungry.
If a man say, I love God, and hateth his brother, he is a liar: for he that loveth not his brother whom he hath seen, how can he love God whom he hath not seen?
And this commandment have we from him, That he who loveth God love his brother also.
Whosoever believeth that Jesus is the Christ is born of God: and every one that loveth him that begat loveth him also that is begotten of him. (I John 4:20-21, 5:1)
God Responds:
Once we get it right - genuinely recognising the reality of our own frailty and realising that we are not anything special compared to anyone else, in a true footwashing attitude – we will find we will be then walking with God, thinking more the way He does, getting on His wavelength, living His lifestyle. Such an individual has these incredible promises to look forward to - now and in the coming Kingdom:
Then shall thy light break forth as the morning, and thine health shall spring forth speedily: and thy righteousness shall go before thee; the glory of the LORD shall be thy [rear guard]..
... then shall thy light rise in obscurity, and thy darkness be as the noonday:
And the LORD shall guide thee continually, and satisfy thy soul in drought, and make fat thy bones: and thou shalt be like a watered garden, and like a spring of water, whose waters fail not.
And they that shall be of thee shall build the old waste places: thou shalt raise up the foundations of many generations; and thou shalt be called, The repairer of the breach, The restorer of paths to dwell in. (Isaiah 58:8-10,11-12)
---