Pastors Report - 23 Aug 2019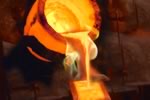 The Testing Of Our Faith:
"That the trial of your faith, being much more precious than of gold that perisheth, though it be tried with fire, might be found unto praise and honour and glory at the appearing of Jesus Christ:" (I Peter 1:7)
The Destroyer of Faith:
An entirely materialistic/atheistic form of evolution forms the very basis of western education today. Its influence is found from kindergarten to the mainstream media to university-funded research ... stifling and warping all debate on the subject of origins and purpose within the world – unless, that is, all parties first agree to accept only physical evidence – and more importantly, only physical conclusions – as valid. The effect of this strangulation of the true source of existence is all too clear to see in the area of faith and Christ zeros in on its effect on our end-time struggles:
And shall not God avenge his own elect, which cry day and night unto him, though he bear long with them?
I tell you that he will avenge them speedily. Nevertheless when the Son of man cometh, shall he find faith on the earth?" (Luke 18:7, 8)
But we shouldn't be surprised. Perverting true science is not "the" destroyer of faith ... it has merely been made an effective instrument of THE destroyer, Satan, who appears desperate to destroy the faith of all mankind and particularly God's people at this crucial time. One of Satan's names – Apollyon – in Greek means Destroyer (Revelation 9:11). We can even see this destructive focus in great clarity within Satan's first conversation with humanity, which implied that God was not to be trusted. And in the temptation of Christ, he constantly asked "IF" ... attempting to put doubt in Christ's mind, and thereby undermine His faith!
Type of Faith Needed:
In Jude verse three we are told to earnestly contend for the faith once delivered to the saints – and notice, it is a certain type of FAITH we must struggle for. It is NOT merely a list of doctrines. It is also faith that has been delivered to us – not something that comes from within ourselves. The kind of faith we need has to be Christ's faith – given to us – if it is indeed to eventually be ... found unto praise and honour and glory at the appearing of Jesus Christ:" (I Peter 1:7) … As Mr Armstrong quite forcefully brings out:
How to get faith
... Now most people seem to believe that the FAITH by which we must receive everything God gives us is something that we, ourselves, must work up and supply by some kind of hard effort.
And it does become such an effort, doesn't it, trying to strive to have FAITH?
Foolish babes in Christ! Can't we see that if WE were able to supply the faith that brings all else, that we, ourselves, would earn our own salvation by WORKS? It would be the kind of righteousness that is only FILTHY RAGS to God!
Stop trying to work up faith. You have no faith. The scripture above speaks only of "THE FAITH OF CHRIST"! Not your faith – CHRIST'S faith. Jesus had REAL FAITH! He performed miracles! And He rose from the dead – and HE LIVES.
Here is the secret! He gives – He imparts – His strong faith to you and to me! Yes, even FAITH is a gift of God – one of the spiritual GIFTS (Ephesians 2:8, I Corinthians 12:9).
Then how shall we go about getting more of it? By yielding, submitting our desires, our purposes, our wills, to HIM, by ASKING Him in real earnest persevering prayer, and by trusting Him to give it! ( How To Be An Overcomer – GN August 1985)
The fact is, whatever faith we may possess as frail human beings is simply not going to pass the test of what is needed for us to be… found unto praise and honour and glory at the appearing of Jesus Christ" (I Peter 1:7) . What is required is a truly miracle-working type of faith – complete and total trust in God to do the impossible – to literally change weak and fallible human clay into the praise, honour and glory of a spirit-born Son of God – not only possessing inherent everlasting life but with the character to match.
Such is the faith OF Christ.
Within this truly transcendental context, what this Pastor's Report will attempt to do is to take the first few verses of James chapter one – which deals specifically with the testing of our faith, whether it does indeed pass muster, reaching the standard God requires – and show just what Christ's faith, working within us, should be delivering.
Count it all Joy:
My brethren, count it all joy when ye fall into divers temptations; (James 1:2)
So how did Jesus Christ "count it all joy" when He faced His trials here on earth? Even though He is described in Isaiah as a man of sorrows, and acquainted with grief:" (Isaiah 53:3) the context of that passage is the crucifixion and even there His mind was firmly on the future – focused on the joy His actions would have for the future:
Looking unto Jesus the author and finisher of our faith; who for the joy that was set before him endured the cross, despising the shame, and is set down at the right hand of the throne of God. (Hebrews 12:2)
It has to be the same for us, while we struggle with whatever trial we have at the present. If we don't put it in the context of what it is achieving in our lives – developing us into God's sons – it would be impossible, if not insane – to find any joy whatsoever in suffering and hardship.
But as brought out in I Peter 1:6, the brethren Peter was writing to were about to face severe persecution, and would need to have a clear vision of the "why", or else they – like us – would stand a greater chance of giving up under pressure. Back in Hebrews 11, the impression from verse 13 is one of excitement, anticipation and maybe even joy:
These all died in faith, not having received the promises, but having seen them afar off, and were persuaded of them, and embraced them, and confessed that they were strangers and pilgrims on the earth (Hebrews 11:13)
And that's the key ... being strangers and pilgrims our joy is not on this earth, although God's way of life does indeed bring blessings, but the real joy is our sure hope for the coming Kingdom and our part in it. And faith that Christ's encouragement to His disciples at the close of His life here on earth, also applies very much to each and every one of us:
Let not your heart be troubled: ye believe in God, believe also in me.
In my Father's house are many mansions: if it were not so, I would have told you. I go to prepare a place for you.
And if I go and prepare a place for you, I will come again, and receive you unto myself; that where I am, there ye may be also. (John 14:1-3)
Testing our Faith
Knowing this, that the trying of your faith worketh patience.
But let patience have her perfect work, that ye may be perfect and entire, [lacking] nothing. (James 1:3,4)
So what is this "perfect work?" At first glance it would appear to simply be an increasing degree of patience. However, by putting together another scripture on the same subject, a much broader, greater picture emerges. That scripture is Romans 5:
Therefore being justified by faith, we have peace with God through our Lord Jesus Christ:
By whom also we have access by faith into this grace wherein we stand, and rejoice in hope of the glory of God.
And not only so, but we glory in tribulations also: knowing that tribulation worketh patience;
And patience, experience; and experience, hope:
And hope maketh not ashamed; because the love of God is shed abroad in our hearts by the Holy [Spirit] which is given unto us. (Romans 5:1-5)
So along the way to becoming "perfect and entire" – patiently enduring various trials – we also witness God's intervention in our lives – sometimes major, sometimes just small, personal blessings – but these experiences develop hope in us, the sure and unshakeable hope that we will eventually be rescued from all our personal trials and troubles. And having experienced these "hands-on" interventions, we will be so much better able to help and encourage others now, and many more in the future, knowing what they too have had to endure. It seems even Christ had to suffer in order to fully help us, but it does certainly require patience – and not mere "gritting of our teeth", but patience as part of the faith of Christ, knowing it is all working together for good. (Romans 8:28)
Since the children have flesh and blood, he too shared in their humanity so that by his death he might break the power of him who holds the power of death — that is, the devil —
and free those who all their lives were held in slavery by their fear of death.
For surely it is not angels he helps, but Abraham's descendants.
For this reason he had to be made like them, fully human in every way, in order that he might become a merciful and faithful high priest in service to God, and that he might make atonement for the sins of the people.
Because he himself suffered when he was tempted, he is able to help those who are being tempted. (Hebrews 2:14-1, CEB)
As Paul brings out in Romans 5, at the beginning of this section, the ultimate goal of the testing and proving God allows is to build His love in us – agape, the love of God – which is not just an emotion, but is in fact what God IS, and therefore what we in God's church must become. "God is love; and he that dwelleth in love dwelleth in God, and God in him" (I John 4:16) . And from the understanding of His amazing Plan for all mankind, we see an incredibly outgoing, giving, merciful and patient way of life, one which we need to emulate, and one which CAN become ours - by the faith of Christ working in us.
Wisdom – asked in faith:
If any of you lack wisdom, let him ask of God, that giveth to all men liberally, and [doesn't revile]; and it shall be given him.
But let him ask in faith, nothing wavering ... (James 1:5,6)
In praying for wisdom James is not introducing a totally new subject here, but the wisdom to understand the reason for any trial is implied. In the Garden of Gethsemane Jesus was in one way praying for the wisdom involved re. the possibility of removing the trial He was about to face – but His unswerving faith never changed. He always prayed with the caveat of, "nevertheless, not as I will but as thou wilt" (Matthew 26:39) . In asking for wisdom we must do the same. We must ask in the same faith.
It may well be that we find we have brought what we face on ourselves in some way – and therefore need to avoid similar actions in the future, and teach others so. But more often, we will probably find that it's a case of perfecting, moulding, shaping, indeed even pruning us, so we will be "fit for purpose" in the coming Kingdom of God.
I am the true vine, and my Father is the husbandman.
Every branch in me that beareth not fruit he taketh away: and every branch that beareth fruit, he purgeth it, that it may bring forth more fruit. (John 15:1, 2)
Some trials may seem to be totally unfair and 100% detrimental, but it takes the faith of Christ – and godly wisdom – to trust that God knows what He is doing, even when life looks very bleak indeed, as He always has our best interests at heart.
For what glory is it, if, when ye be buffeted for your faults, ye shall take it patiently? but if, when ye do well, and suffer for it, ye take it patiently, this is acceptable with God.
For even hereunto were ye called: because Christ also suffered for us, leaving us an example, that ye should follow his steps:
Who did no sin, neither was guile found in his mouth:
Who, when he was reviled, reviled not again; when he suffered, he threatened not; but committed himself to him that judgeth righteously: (I Peter 2:20-23)
Once more, we need to grab the vision of what this temporary human life is all about, ie. just a training period for the REAL LIFE that is just around the corner, when the heartaches and misery of the past 6,000 years will be wiped away for ever. And if this training requires some hardship, as it undoubtedly will, with the faith of Christ working in us, we should be able to see beyond the physical reality of today (II Corinthians 4:16-18).
A double minded man:
But let him ask in faith, nothing wavering. For he that wavereth is like a wave of the sea driven with the wind and tossed.
For let not that man think that he shall receive any thing of the Lord.
A double minded man is unstable in all his ways. (James 1:6-8)
As brought out in Malachi: "For I am the LORD, I change not; therefore ye sons of Jacob are not consumed" (Malachi 3:6) and reiterated in Hebrews ... "Jesus Christ the same yesterday, and to day, and for ever" (Hebrews 13:8) , we are dealing with a consistent, dependable Being, and therefore, if we are to become His sons, we too need to be the same. This is the faith with which we ask for wisdom in order to know the reason for and also how to handle the "fiery trial" – and to do so entirely God's way.
So important is this subject of not being double minded – that James spends much of chapter 3 elaborating on it, pointing out that the Holy Spirit – and the qualities that it engenders – is vital as the single spiritual spring we need to drink from:
Can both fresh water and salt water flow from the same spring?
My brothers and sisters, can a fig tree bear olives, or a grapevine bear figs? Neither can a salt spring produce fresh water.
Who is wise and understanding among you? Let them show it by their good life, by deeds done in the humility that comes from wisdom.
But if you harbor bitter envy and selfish ambition in your hearts, do not boast about it or deny the truth.
Such "wisdom" does not come down from [above] but is earthly, unspiritual, demonic.
For where you have envy and selfish ambition, there you find disorder and every evil practice.
But the wisdom that comes from [above] is first of all pure; then peace-loving, considerate, submissive, full of mercy and good fruit, impartial and sincere.
Peacemakers who sow in peace reap a harvest of righteousness. (James 3:11-18, NIV)
Faith - whether rich or poor:
Let the brother of low degree rejoice in that he is exalted:
But the rich, in that he is made low: because as the flower of the grass he shall pass away. (James 1:9,10)
As Mr Armstrong brings out and quoted above in How To Be An Overcomer: "Then how shall we go about getting more [faith]? By yielding, submitting our desires, our purposes, our wills, to HIM, by ASKING Him in real earnest persevering prayer, and by trusting Him to give it!" For this was Christ's approach in all cases, that "I can of mine own self do nothing: as I hear, I judge: and my judgment is just; because I seek not mine own will, but the will of the Father which hath sent me" (John 5:30) .
We see the identical frame of mind within the apostle Paul:
Not that I speak in respect of want: for I have learned, in whatsoever state I am, therewith to be content.
I know both how to be abased, and I know how to abound: every where and in all things I am instructed both to be full and to be hungry, both to abound and to suffer need.
I can do all things through Christ which strengtheneth me. (Philippians 4:11-13)
As far as being humbled is concerned, surely there is no other individual who understands this in a more profound way than Jesus Christ. From being part of the very Godhead, He became "just another" human being, for a period of time. So if Christ is indeed living His life in us, like the apostle Paul, we should be able to cope with being humbled, and/or rejoice as and when our circumstances might change.
Every perfect gift:
Do not err, my beloved brethren.
Every good gift and every perfect gift is from above, and cometh down from the Father of lights, with whom is no variableness, neither shadow of turning. (James 1:16-17)
If Christ's faith is indeed part of us, then His trust and belief in His Father will also be in us. He trusted God to see Him through His earthly life at all its twists and turns, knowing He was never alone (John 8:29), and that His Father would see Him through the ultimate trial and bring Him safely to the other side of death itself.
This is the absolute trust – faith – of a child to his father, and we are referred to many, many times in the New Testament as "little children" and instructed to become such: "Verily I say unto you, Except ye be converted, and become as little children, ye shall not enter into the kingdom of heaven." (Matthew 18:3) ...malleable, teachable, and with that depth of unwavering faith.
And I say unto you, Ask, and it shall be given you; seek, and ye shall find; knock, and it shall be opened unto you.
For every one that asketh receiveth; and he that seeketh findeth; and to him that knocketh it shall be opened.
If a son shall ask bread of any of you that is a father, will he give him a stone? or if he ask a fish, will he for a fish give him a serpent?
Or if he shall ask an egg, will he offer him a scorpion?
If ye then, being evil, know how to give good gifts unto your children: how much more shall your heavenly Father give the Holy Spirit to them that ask him? (Luke 11:9-13)
And the value of the Holy Spirit, and all that flows from it, is utterly priceless – valuable for eternity. Our God is never malicious or vengeful with the trials He allows to come on us, as He has clearly in mind the end result – the extension of the God family into billions of individuals. So among the "perfect gifts" can there be anything more important than the Holy Spirit – the power that was used to create the physical universe and within us – right now – is creating something even more spectacular?
Firstfruits of His Creatures:
Of his own will begat he us with the word of truth, that we should be a kind of firstfruits of his creatures. (James 1:18)
How did the faith of Christ manifest itself, in regards to Him being the first of the firstfruits? The answer should tell us how we should be living our lives also. The answer is quite simple: He remained focused on the unique firstfruit role He'd been given by the Father, fully trusting that He would indeed live a sinless life and die for mankind – allowing us to have an eternal future.
When Christ was here on earth He was – at that time – the "only begotten of the Father", but the whole point of His dying for mankind was to make it possible for many, many more to be begotten and eventually born again. To that end we too have been given a vital firstfruit role – to qualify as sons of the Living God and be part of the ruling family of God – teachers – bringing at long last, peace and happiness to the whole world. Unlike Christ though, we stumble and fall and "miss the mark" so many times, but with forgiveness through His blood, and His miracle-working faith within us, then with the help of Almighty God, we can still get on with the individually-tailored training programme the Master Potter has designed for us. Once again, Christ always focused forward, and that same faith within us should have the same reaction. As brought out in John 6:
All that the Father giveth me shall come to me; and him that cometh to me I will in no wise cast out.
For I came down from heaven, not to do mine own will, but the will of him that sent me.
And this is the Father's will which hath sent me, that of all which he hath given me I should lose nothing, but should raise it up again at the last day. (John 6:37-39)
Slow to Wrath:
Wherefore, my beloved brethren, let every man be swift to hear, slow to speak, slow to wrath:
For the wrath of man worketh not the righteousness of God. (James 1:19, 20)
Facing trials of all kinds can be very much like the grief experienced when a loved one dies. In the world it is recognised that after bereavement there are 5 common stages that people tend to have to go through, in order to come out the other end intact. The key stages are denial, anger, depression, bargaining and finally acceptance.
Humanly, our first reaction when faced with a trial of some sort tends to be negative ... depressed, angry etc – anything but joyful. But although we may naturally experience some of these emotions – with the faith of Christ working within us, our journey to acceptance should be quicker. Our reactions can be nearer His, fully aware that God remains in control to the degree that every hair of our head is numbered (Matthew 10:30) – something very much brought out within the context of the scripture we started with:
Blessed be the God and Father of our Lord Jesus Christ, which according to his abundant mercy hath begotten us again unto a lively hope by the resurrection of Jesus Christ from the dead,
To an inheritance incorruptible, and undefiled, and that fadeth not away, reserved in heaven for you,
Who are kept by the power of God through faith unto salvation ready to be revealed in the last time.
Wherein ye greatly rejoice, though now for a season, if need be, ye are in heaviness through manifold temptations:
That the trial of your faith, being much more precious than of gold that perisheth, though it be tried with fire, might be found unto praise and honour and glory at the appearing of Jesus Christ:
Whom having not seen, ye love; in whom, though now ye see him not, yet believing, ye rejoice with joy unspeakable and full of glory:
Receiving the end of your faith, even the salvation of your souls ...
... Wherefore gird up the loins of your mind, be sober, and hope to the end for the grace that is to be brought unto you at the revelation of Jesus Christ; (I Peter 1:3-9, 13)