Pastors Report - 8 May 2020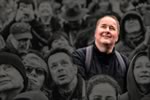 The Firstfruit Selection
"...for he is Lord of lords, and King of kings: and they that are with him are called, and chosen, and faithful." (Revelation 17:14)
I received an email circular this past week from someone that I have a great deal of respect for but who is currently part of this world and very much involved with traditional Christianity. In the email it mentioned:
"I've been teaching a class at our church for many years. Since the lockdown we've been meeting each week via Zoom conferencing and last Sunday's lesson was on Romans 8. The Apostle Paul's words to the first century church in Rome couldn't have been more relevant. It was like he was looking 2 millennia into the future and writing to a world struggling to make its way through a global crisis. A timeless question lingered in the hearts and minds of each class member who appeared on my computer screen: Why does a loving God allow evil, pain and suffering?"
In answer, the individual quoted extensively from Romans 8 – and much of the answer does indeed lie in that chapter and similar passages of scripture. But I noticed a glaring omission in one particular verse that was quoted, which told me that he has yet to grasp the true answer to the question raised... why God does indeed allow this suffering. And that omission was the latter half of verse 28:
And we know that all things work together for good to them that love God, to them who are the called according to his purpose. (Romans 8:28)
That second half of the sentence was completely omitted and yet it holds the key to the initial heartfelt query, the key being that there are those who are 'called' – a group of potential firstfruits that God is specifically working with – for an express purpose. This speaks to us all within God's church at this particular time in the Holy Day calendar, as in just a few weeks – on the 31st of this month – we will once again be keeping the Day of Pentecost. Probably more than any other of God's annual Feast Days, Pentecost – or the Day of Firstfruits – is the day of God's True Church. According to tradition it was on this day that the Law was given at Mt Sinai, beginning the covenant that placed the Government of God over the physical nation of Israel. Then, 2,000 years ago, the Holy Spirit came and the New Testament Church began.
A Question:
And yet I wonder if there is real clarity on this subject even within God's church? Some time ago I had a related question, but this time from someone within the wider church.
Hello Mr. Bowles,
Thanks for your response. Would you mind commenting on something else too? You mentioned before that you didn't believe that all those who were 'called' but not 'chosen' were necessarily lost. I understand that several COG groups teach that we all have one calling, period, and if you don't respond and become converted, there is no other chance. This is based on Rom. 11:29, and, in the case of XXX (group), Jude 1, which is understood to mean that God works with someone extensively even before choosing to call them to ensure their chances of salvation are good.
Calling vs. Election
There are a number of passages that make the distinction between the calling and being chosen. Note the difference between the words used: "called" [Grk kletos Strongs 2822 – called/invited as if to a banquet] and "chosen" [Grk eklektos Strongs 1588 – picked out, selected to be part of the elect]
So the last shall be first, and the first last: for many be called,[2822] but few chosen.[1588] (Matthew 20:16)
For many are called, but few are chosen. (Matthew 22:14)
Wherefore the rather, brethren, give diligence to make your calling [2821] and election [1589] sure: for if ye do these things, ye shall never fall: (II Peter 1:10)
....and they that are with him are called, and chosen, and faithful. (Revelation 17:14)
Human reproduction:
Within human reproduction we are given the example of an ovum and sperm, which clearly illustrates the distinction between calling and being chosen for the process of conversion. Until the Spirit of God enters the mind - making an individual a child of God in embryo - that person remains unconverted, however much he knows, however much God has led him to a degree of repentance, however much he is 'called', in the sense of being made humanly aware of spiritual things.
But as with human growth in the womb, following that initial moment of fertilisation, i.e. conversion - of change - he then must grow spiritually, overcoming faults and weaknesses and continue in the conversion process until the resurrection when the final stage of conversion takes place and the physical body is changed, being totally transformed into Spirit. But it is that precise moment of Spirit begettal that starts the process, not our initial calling. Without the Spirit impregnation, which normally takes place after baptism and during the laying on of hands ceremony, we remain 100% human, unconverted, unchanged. As the ovum itself may be wonderfully healthy and full of potential, unless it is fertilised the end result is to be flushed out of the body.
Spirit Impregnation:
Should we say our 'calling' begins only when that Spirit impregnation occurs? There is clear evidence of God working with us before impregnation. Notice how Christ implied this in the following passage, regarding the Holy Spirit:
And I will pray the Father, and he shall give you another Comforter, that he may abide with you for ever;
Even the Spirit of truth; whom the world cannot receive, because it seeth him not, neither knoweth him: but ye know him; for he dwelleth with you, and shall be in you. (John 14:16,17)
Just as was the case with the apostles (Matthew 16:15-17) we are worked with by God's Spirit in our unbegotten state. It can take months or years for the individual to respond. Some are called as teenagers, but don't respond for some years, others are not called till much later in life, but through the trials and heartaches they've experienced, they respond much, much quicker to that calling.
Conversely, people can go through physical rituals, such as the ordinance of baptism – perhaps even having been called by God – but unless that impregnation has taken place, they remain unconverted – unchanged – something Mr. Armstrong forcibly brought out in his sermon on Passover examination:
"Now again, a lot of people think if they're baptized they're saved. And I'm afraid too many of us in this Church have believed that; and that's one thing I hope to correct now, today. "O yes, I'm a baptized member." Well, if you're baptized, that means you're a Christian—you're in the Church? OH, NO, IT DOES NOT, BRETHREN. I don't care how many times you've been soused in water (and I don't mean to ridicule the very sacred ordinance of baptism); but for many that's all it is—just a sousing in water." ( Sermon - March 4, 1982)
Given a choice:
A key point is that God does not cram His religion down our throats, but still generously provides the choice to those He calls. However, if our accepting the calling were a fait accompli from that first contact, then free moral agency would have been removed. In such a case even counting the cost prior to baptism would be futile – so why command it? (Luke 14:28).
From the very beginning, Adam was given a choice. Ancient Israel – God's chosen people – was also told to choose:
"I call heaven and earth to record this day against you, that I have set before you life and death, blessing and cursing: therefore choose life, that both thou and thy seed may live": (Deuteronomy 30:19).
A contrary approach twists the very character of God in regard to our calling at this time. Even the position of an unconverted mate or our children illustrates this. They are not compelled, merely placed in a special category from the world at large that enables them to choose (I Corinthians 7:14-16). But the choice remains theirs. Should the child of a member choose to reject the Church and learn about life the hard way, the Church has never taught that they throw away eternal life by doing so. God will work with them at a later date. The choice remains theirs -- even though they were previously granted a degree of human understanding of the Truth by God.
Romans 11:29
Romans 11:29 which states, "For the gifts and calling of God are without repentance", is basically saying the same as found in Numbers 23:
"God is not a man, that he should lie; neither the son of man, that he should repent: hath he said, and shall he not do it? or hath he spoken, and shall he not make it good?" (Numbers 23:19)
In the same way, His areas " of gifts and calling ... are without repentance." (Romans 11:29 ) Look at the context. This passage lies within a section talking about the entire Plan of God. Within that Plan it is so "that he might have mercy upon all." (Romans 11:32). God does not do anything that He is going to regret later. That is all verse 29 is saying.
God's entire character is summed up in just one word, "Love" (I John 4:8,16). That concern for others forms the very basis of His creative nature, and the whole thrust of both Old and New Testaments is towards His love for mankind as His ultimate creation:
For I know the plans I have for you, declares the LORD, plans to proser you and not to harm you, plans to give you hope and a future." (Jeremiah 23:11 NIV)
Let the wicked forsake his way, and the unrighteous man his thoughts: and let him return unto the LORD, and he will have mercy upon him; and to our God, for he will abundantly pardon. (Isaiah 55:7)
Jude 1:1
In a similar way Jude 1 should be recognised as having a much broader scope than merely being called. Read it:
sanctified by God the Father,
preserved in Jesus Christ,
and called: (Jude 1:1)
Jude is talking here to those who are truly converted to which all three of the above aspects apply. But the rest of the book describes some who were not converted. As to whether the reprobate individuals he then comments on had committed the unpardonable sin and were therefore destined to be destroyed in gehenna - it appears some were, being "twice dead, plucked up by the roots" (verse 12) ... but not all, for it tells us to make a distinction between them (verse 22). I think John sums up the situation of a large proportion of cases when he says:
"They went out from us, but they were not of us; for if they had been of us, they would no doubt have continued with us: but they went out, that they might be made manifest that they were not all of us." (I John 2:19)
God is not willing that any perish. His desire is that all to come to full repentance and remain repentant before Him (II Peter 3:9) A calling therefore occurs before the begettal. And it is only at the begettal stage that God's Spirit enters – the selection is then made – beginning the process that makes us part of His elect (or Holy ones). Therefore many can be called ... but only a few made truly elect (or "selected", translated in the KJV as "chosen").
The Plan of God:
So why does a loving God allow pain and suffering? As the email circular I received brings out, Romans 8 does indeed contain the answer but it has yet to be grasped – not only by traditional Christianity – but even some that have been with us in God's church in the past, as Mr. Armstrong pointed out:
"Now, if you go back and think – those men who went out from us were thinking carnally. They didn't have minds that went to the very depths of the spiritual knowledge of the Bible. I'm not sure that every one of them is gone yet. Some of them were very straight doctrinally. You can be straight doctrinally and still have a material, carnal mind. Did you know that?" ( Bible Study – November 22, 1980)
The difference between a mind that can merely technically comprehend doctrine versus a mind that is just beginning to grasp the spiritual depths of God, appears on the surface as infinitesimal as the difference between an ovum that hasn't been fertilised and one that has. But the difference in potential in both cases is gigantic. Physically it is a cell that dies after a few days, contrasted with a fully-functioning baby that can take its place within the family. Spiritually, it's the difference between flesh and blood that dies after threescore and ten and a fully-functioning child of God – part of the very firstfruit teachers – ready to fulfil God's intended purpose and Plan as His spirit born son. For those of us that can grasp such things, the verses of Romans 8 come alive in a way God has deliberately hidden from those not yet selected. Our job now is to stay faithful and grow in the 'womb' of the church so we will be ready to teach those as yet uncalled, to share with them the incredible knowledge God has granted us, the 'chosen', the Firstfruits of all mankind.
The Spirit itself beareth witness with our spirit, that we are the children of God:
And if children, then heirs; heirs of God, and joint–heirs with Christ; if so be that we suffer with him, that we may be also glorified together.
For I reckon that the sufferings of this present time are not worthy to be compared with the glory which shall be revealed in us.
For the earnest expectation of the creature waiteth for the manifestation of the sons of God.
For the creature was made subject to vanity, not willingly, but by reason of him who hath subjected the same in hope,
Because the creature itself also shall be delivered from the bondage of corruption into the glorious liberty of the children of God. (Romans 8:16-21)