Pastors Report - 22 May 2020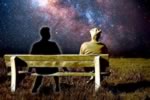 Called To Our Side
"And I will pray the Father, and he shall give you another Comforter, that [it] may abide with you for ever." (John 14:16)
Another Comforter:
Some of the final instructions Christ gave His disciples during the last Passover He shared with them concerned the changing role there would be following His death, resurrection and the coming of the Holy Spirit on the Day of Pentecost. That role is found in John 14 where Christ stresses how they wouldn't be left 'orphaned', but He and the Father would be working with each of them – and the rest of the church as well – through the Holy Spirit. But I wonder if we have considered the name that Christ carefully chose to typify this new relationship – a relationship that we in God's church today should also take careful note of ourselves. That role was described as 'the comforter' and when the Greek word being used is examined carefully it conveys a very meaningful, vital position in our lives. The Greek word is parakletos which means 'one called to one's side':
And I will pray the Father, and he shall give you another Comforter, that he may abide with you for ever; (John 14:16)
But the Comforter, which is the Holy [Spirit], whom the Father will send in my name, he shall teach you all things, and bring all things to your remembrance, whatsoever I have said unto you. (John 14:26)
But when the Comforter is come, whom I will send unto you from the Father, even the Spirit of truth, which proceedeth from the Father, he shall testify of me: (John 15:26)
Nevertheless I tell you the truth; It is expedient for you that I go away: for if I go not away, the Comforter will not come unto you; but if I depart, I will send him unto you. (John 16:7)
It is ironic that in these times of stress, with the spectre of Covid-19 all around us, that many parts of the world continue to be in 'lockdown' and if we do venture outside our front door, we are being ordered to maintain 'social distancing' of a minimum of 6 feet from each other. In other words, at the time human beings most need comforting, society is driving people further and further apart – literally! But it is fitting that with just over a week before Pentecost this year, we as the firstfruits should examine this clear role that Christ mentioned and put so much emphasis on.
Christ and the Father:
The traditional Christian world regards the nature of God as a Trinitarian mystery, making the Holy Spirit a "holy Ghost" and the third party in the doctrine. This reduces the spirit of God to little more than a spook, and totally distances human beings from the true Godhead. For the reality couldn't be more different – an incredibly close relationship with both members of that Godhead, which Christ mentions in John 14:
...for he dwelleth with you, and shall be in you.
I will not leave you comfortless: I will come to you. (John 14:17,18)
Jesus answered and said unto him, If a man love me, he will keep my words: and my Father will love him, and we will come unto him, and make our abode with him. (John 14:23)
Through the power of this spirit, both Christ and the Father describe themselves as having been 'called to our side'. Christ's role in particular becomes extremely meaningful for us as, being at the Father's side, He makes intercession for us. Yet that intercession ( mediation, entreating, pleading on behalf of another – Webster's) is described in Romans chapter eight as coming through the Spirit itself – the parakletos. This intercessory position the resurrected Christ holds is a unique one. He is pictured as occupying a position of power, seated at the side of the Father in heaven, but through this particular role of the Holy Spirit, both He and the Father can instantly be at our side, strengthening and encouraging us.
Many times, especially when trials hit and life just gets on top of us, we can find it hard to verbalise what we want to say to God to get the help we desperately need, but one attribute of the comforter is explaining to God what is in our heart, even if we can't put it into the right words; "...for the Spirit searcheth all things, yea, the deep things of God." (I Corinthians 2:10) Truly a source of comfort.
In the same way, the Spirit comes to help our weakness. We don't know what we should pray, but the Spirit itself pleads our case with unexpressed groans.
The one who searches hearts knows how the Spirit thinks, because he pleads for the saints, consistent with God's will...
...Who is going to convict them? It is Christ who died, even more, who was raised and who also is at God's right side – it is Christ Jesus who also pleads our case for us. (Romans 8:26,27,34 CEB)
God's Spirit must flow:
A vital point we must keep in mind is that to have this intercession through the Spirit 'called to our side', it is not only something we can go to a loving God and ask for, but it is also something we ourselves must use. Scripture describes God's spirit as something that flows:
He that believeth on me, as the scripture hath said, out of his belly shall flow rivers of living water. (John 7:38)
And it shall come to pass afterward, that I will pour out my spirit upon all flesh; and your sons and your daughters shall prophesy, your old men shall dream dreams, your young men shall see visions:... (Joel 2:28)
His Spirit flows into us through prayer and out through our daily actions and words. It's not static and we can feel totally empowered one day and quite bereft another. Notice how Mr. Armstrong describes it:
One thing more: The Holy Spirit is divine, spiritual love – the love of God flowing into you through the living Christ! (Rom. 5:5.) Jesus explained how we should come to Him and drink in of His Spirit, like drinking in living water – and how this same Holy Spirit would flow, like a river of living water, out from us (John 7:37-39) in love to God and to fellowman. Now let's make all that plain and clear...
...You drink it in from Him – once the contact is established. It pours out from you like rivers of living water. Water in a river flows in a certain direction, guided by the riverbed or channel. GOD'S LAW is that riverbed which guides the flow – the expression – the direction in which the divine love flows! God's law is the way of perfect spiritual character – the very character of God. ( What Do You Mean... SALVATION?)
Many times in class, Mr. Armstrong used the "bike shop principle" as an illustration of how we need to use God's spirit in our lives. He'd say that in that in order to get more bikes from the manufacturer, the owner of the shop needs to first sell what he has in stock. And so it is with us... if we want more, we need to 'sell' more!
The God of All Comfort:
A key aspect of this outgoing and loving character of God is His recognition of our need for Him to be at our side, and this is why He is described in II Corinthians 1 and verse 3 as the "God of all comfort". The Greek word comfort , 'paraklesis' <3874> has the same basic root as 'parakletos' <3875>, the Comforter, mentioned in John 14:16.
Another similar word is also being used in this section of scripture – 'parakaleo' <3870> – which is the action of being called to one's side. The whole thrust of these verses is that once comforted by God, we can therefore extend this same caring comfort to others – particularly in times of trial. Just notice that in these five verses, the various forms of this word are used ten times:
Blessed be God, even the Father of our Lord Jesus Christ, the Father of mercies, and the God of all comfort <3874>;
Who comforteth <3870> us in all our tribulation, that we may be able to comfort <3870> them which are in any trouble, by the comfort <3874> wherewith we ourselves are comforted <3870> of God.
For as the sufferings of Christ abound in us, so our consolation <3874> also aboundeth by Christ.
And whether we be afflicted, it is for your consolation <3874> and salvation, which is effectual in the enduring of the same sufferings which we also suffer: or whether we be comforted <3870>, it is for your consolation <3874> and salvation.
And our hope of you is stedfast, knowing, that as ye are partakers of the sufferings, so shall ye be also of the consolation <3874>. (II Corinthians 1:3-7)
The god of this world, and the instigator of its pagan religions would have people mentally imprisoned much of the time by the belief of a dreadfully harsh god that is just waiting for us to sin, so we can be punished. In days gone by, some gods required human sacrifice and even now, people believe in a god that would have sinners suffer in hell fire for eternity. How vastly different is the truth!
The Reason Why:
So why did Paul put such emphasis on the comforting aspect of God's spirit in his opening comments of this epistle? In second Corinthians he concludes the severe correction he had to give in his previous letter to them, which dealt with some major problems within the Corinthian church. And in this epistle he stresses the need to accept the repentance of the individual and to comfort him in his trial. This aspect he was working up to in chapter 7, and points out how he himself had been comforted by God in his trials – in both Asia and Macedonia where he was not even sure he would survive physically:
For we would not, brethren, have you ignorant of our trouble which came to us in Asia, that we were pressed out of measure, above strength, insomuch that we despaired even of life:
But we had the sentence of death in ourselves, that we should not trust in ourselves, but in God which raiseth the dead:
Who delivered us from so great a death, and doth deliver: in whom we trust that he will yet deliver us; (II Corinthians 1:8-10)
Great is my boldness of speech toward you, great is my glorying of you: I am filled with comfort, <3874> I am exceeding joyful in all our tribulation.
For, when we were come into Macedonia, our flesh had no rest, but we were troubled on every side; without were fightings, within were fears.
Nevertheless God, that comforteth <3870> those that are cast down, comforted <3870> us by the coming of Titus;
And not by his coming only, but by the consolation <3874> wherewith he was comforted <3870> in you, when he told us your earnest desire, your mourning, your fervent mind toward me; so that I rejoiced the more. (II Corinthians 7:4-7)
Notice in chapter 7 that the comfort, the 'calling to ones' side' is not just coming from God the Father, but also from the brethren in the church! As we drink in of God's spirit and our hearts and minds are fashioned more like His, then we'll have the same mindset, the same character, the same concern for one anther, flowing from the same Spirit, the parakletos.
ANOTHER Comforter:
Christ in His human form was the comforter – available at all times – while He was on the earth. He walked, talked, ate and slept alongside His disciples for the best part of three and a half years, without doubt creating close friendships with them:
That which was from the beginning, which we have heard, which we have seen with our eyes, which we have looked upon, and our hands have handled, of the Word of life;
(For the life was manifested, and we have seen it, and bear witness, and shew unto you that eternal life, which was with the Father, and was manifested unto us;)
That which we have seen and heard declare we unto you, that ye also may have fellowship with us: and truly our fellowship is with the Father, and with his Son Jesus Christ. (I John 1:1-3)
But He was shortly to return to be with His Father, hence the need for another.
Our job in the future as firstfruits will be as the teachers initially of those who have survived the Tribulation and eventually teaching the untold billions that have died within this age of trial. Both groups will have gone through a great deal of suffering and will be needing the children of the family of God to be called to their side, through the same Spirit. If we can view our own trials in the same context as Paul did we'll then appreciate them as being an essential help in this overarching process. As Paul said: "Who comforteth us in all our tribulation, that we may be able to comfort them which are in any trouble, by the comfort wherewith we ourselves are comforted of God." (II Corinthians 1:4)
Life's Experience:
From even a cursory reading of the scriptures, it's obvious that God didn't 'wrap His servants in cotton wool' but allowed them to experience life as others did, even if it meant suffering alongside the world many times. Consider Jacob, who lost Rachel in childbirth, Joseph imprisoned for 13 years and crippled as a result, king David who lost his best friend Jonathan, betrayed by his son Absolom and hunted down by Saul... and in modern times, Mr Armstrong who experienced business collapse, poverty, the death of a son, wife and a granddaughter, divorce, blindness, betrayal by brethren. It was also part of the reason Christ was made human, as brought out in Hebrews:
Wherefore in all things it behoved him to be made like unto his brethren, that he might be a merciful and faithful high priest in things pertaining to God, to make reconciliation for the sins of the people.
For in that he himself hath suffered being tempted, he is able to succour them that are tempted. (Hebrews 2:17,18)
Our trials not only refine us (John 15 – The Father being the husbandman doing the pruning) but they also help in the 'teacher training process', the very reason for firstfruits! In the meantime, we can rest assured that at any time of day or night, we can call on a God-given comforter – as the Father or Christ or even, quite literally, our fellow brethren, being led by the same spirit – to walk alongside us, whatever life may bring:
Who is he that condemneth? It is Christ that died, yea rather, that is risen again, who is even at the right hand of God, who also maketh intercession for us.
Who shall separate us from the love of Christ? shall tribulation, or distress, or persecution, or famine, or nakedness, or peril, or sword
As it is written, For thy sake we are killed all the day long; we are accounted as sheep for the slaughter.
Nay, in all these things we are more than conquerors through him that loved us.
For I am persuaded, that neither death, nor life, nor angels, nor principalities, nor powers, nor things present, nor things to come,
Nor height, nor depth, nor any other creature, shall be able to separate us from the love of God, which is in Christ Jesus our Lord. (Romans 8:34-39)