Pastors Report - 1 Jan 2021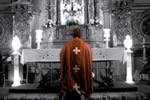 Form and No Substance
Having a form of godliness, but denying the power thereof: from such turn away. (II Timothy 3:5)
Power in Paganism:
In a recently played sermon entitled Xmas and Birthdays, I brought out some of the elaborate ideas behind virtually all the pagan religions, in which somebody seeking power for himself would try to placate the various spirits behind a range of items. These would include: Things – such as graven images of all kinds and even body parts for sacrificial rituals; People – gurus such as Balaam, at the time of Israel coming out of Egypt; Location – such as the goddess of Oguta lake in Nigeria; and Times, ie. astrology – and the need to placate the dying sun and the myriad of constellations and planets. In all cases importance would be placed on trying to appease the spirits at the time they believed them to be in ascendency.
We find this quest for power in pagan form alluded to within several places in scripture. Typical of this would be the following passage that limits the power according to the location:
And the prophet came to the king of Israel, and said unto him, Go, strengthen thyself, and mark, and see what thou doest: for at the return of the year the king of Syria will come up against thee.
And the servants of the king of Syria said unto him, Their gods are gods of the hills; therefore they were stronger than we; but let us fight against them in the plain, and surely we shall be stronger than they. (I Kings 20:22,23)
Medieval Parallels:
Knowing this pagan quest for power – and the belief in spirits being in their ascendency within various things, people, locations and times – this also explains many of the customs that we can see particularly historically within Babylon and her harlot daughters. Such things lie behind the comment I heard on a radio podcast last week from Christopher de Hamel – a British academic librarian and expert on medieval manuscripts – who recently discovered a psalter (a book of psalms) which possibly belonged to Thomas Becket, a catholic archbishop of Canterbury during the 12th century – and which may even have been in his hand when he was hacked to death in Canterbury Cathedral almost exactly 850 years ago, instigated by the order of the king. ( bbc.co.uk)
Mr. de Hamel was giving a bit of background to the value of relics versus books from this period when he says:
"Well, I think we have to say first of all I think we have to say what an extraordinary large number of books do survive from the Middle Ages and there are very many books that exist which did belong to medieval saints and curiously they were not usually regarded as relics. A relic is usually either a part of a person, a part of a saint, a body part – a bone, a little bit of blood, a hair clipping or perhaps the clothes of a saint – something that the saint actually wore and had with him and the argument is a saintly person is so imbued with the holy spirit, that is kind of poured down upon their body that any little piece that survives from that still has a kind of sanctity. Whereas a book that they owned was not particularly highly regarded." ( bbc.co.uk)
In the same podcast, Professor Laura Ashe, a medieval specialist from Oxford University, added more information re. the value of relics specifically from Becket's murder:
Yes ... [he became a saint very quickly indeed] ... by all accounts the people of Canterbury came in and started scraping the blood off the floor from the moment it happened and when the monks were very still uncertain and they didn't know what was going to happen next, and there was a great deal of fear, nonetheless, a cult started spreading and the story was that a man took some of Becket's blood back to his paralysed wife and that night she was cured, and that was the beginning of the cult of the holy blood ... And people gathered up everything they could find of his. There was still a little hesitation amongst the monks, they still didn't actually open the shrine until the Easter the following year, but as soon as they opened the shrine hundreds and then thousands of people began visiting and it became one of the most important shrines in Europe. ( bbc.co.uk)
And Even Today:
I think we can see from the comments above the truly pagan basis behind medieval pilgrimages, saints' days and in particular the macabre relics that were so prevalent at that time. But this mindset is not limited to ignorance in past centuries, as it's still commonplace to find a plethora of relics revered and widely available today – particularly in Catholic circles. From a Guardian newspaper article entitled "From St. Peter's bones to severed heads: Christian relics on display" ( theguardian.com) ... we learn that the top ten extant "christian" relics include the Turin Shroud, the tongue of St. Anthony of Padua, the head of John the Baptist, "Doubting Thomas'" finger, and "The Holy Foreskin" – of Christ as a baby. And if you fancy a relic of your own, on-line you can buy "a 3rd class relic rosary of Jerzy Popieluszki – martyr and Solidarity Polish priest – defender of human rights and religious freedom" – for £40 ... but you'll have to hurry as there's only 10 left in stock!
And as far as location goes, many churches are built on former pagan sites; St. Peters in Rome and Canterbury cathedral for example ( sacredsites.com). Christmas Mass is held each year in a grotto in Bethlehem which is supposedly the birthplace of Christ, and each Easter many pilgrims walk the Via Dolorosa in Jerusalem, believed to be the path Christ took to His crucifixion.
When it comes to times ... witness Easter sunrise services, New Year's day, the solstices, and Christmas day itself, the 25th of December, or saturnalia – widely understood to have its roots in a feast to the sun god.
And things? Well, what would Christmas be without the tree? Or birthdays without the cake and candles which – once blown out – supposedly carry the individual's wishes to that particular god in ascendency on that day. At times, even the Bible itself can be regarded as a type of 'talisman' ... which gets carried to church each Sunday, but never read.
Intellectual Relics:
We've heard that those who don't learn the lessons of history will be doomed to repeat them, but how few modern scholars approach the subject in that way today! Most modern academic historians seem to approach their aspect of the subject almost as an end in itself, fulfilling the old adage of knowing more and more about less and less until you know everything about nothing at all. But at least it has moved on from the quest for a splinter from the cross, or St. Peter's toe nail clippings. From Mr. de Hamel once more:
"They [the monks of Canterbury] were extraordinarily indifferent to the books. [The manuscripts Becket had collected over the last 6 years before his martyrdom] They cared about the relics, the books were sent off to the library which was then just off a cloister in Canterbury Cathedral and were largely ignored for the rest of the Middle Ages. And only now are people really beginning to look at these books trying to see what we can tell about Becket, what we can tell about the mind of the man by the sort of books he had and quite interestingly, quite a number of the manuscripts which he himself had commissioned are summaries, indexes, encyclopaedias - they are instant erudition. They are ways into understanding the scriptures, into ways of understanding canon law for someone who is not deeply learned and there is something rather appealing – the rather vulnerability of the man, looking at these 'quick fix' educational books that he assembled for himself." ( bbc.co.uk)
Are we so different?
And so we come to the entire point of this Pastor's Report – how much, if anything, of this human preoccupation with relics of all kinds still applies to us within the church today? Certainly we can clearly see the need to avoid such things as Christmas trees and have absolutely no desire whatsoever of purchasing some Polish martyr's rosary beads but in the past I've been in ministers' houses that seem to have the atmosphere of a museum with the various artefacts they have preserved from the college days of the distant past. It's not the items that they are trying to preserve necessarily, but the feeling, the flavour of the 'golden years'. Some other church organisations have even gone to a great deal of trouble – to say nothing of expense – to purchase items used in the past by Mr. Armstrong, such as his desk, and his so-called 'prayer rock'.
We also see a similar frame of mind concerning academic 'relics'. I remember spending some time with an individual who had manually indexed and cross-referenced virtually everything that Mr. Armstrong had ever written. But the attitude coming across was anything but that exhibited by Mr. Armstrong himself. His material – whether World Tomorrow broadcasts, sermons, PGR's, PT, GN and Worldwide News articles then become nothing more than relics – "objects esteemed and venerated because of association." And such things are worthless, if we don't understand WHAT Jesus Christ was spiritually trying to get across to the church when Mr. Armstrong was alive.
Even multiple translations of the Bible, concordances, reference books, commentaries ... they can all too easily fall into the same relic-like category! We can quote Mr. Armstrong's material – and even scripture – till we are blue in the face, but that alone won't make us righteous. The devil can also quote scripture, and no doubt the demons realise who the Elijah-to-come was. As Paul felt moved to warn the Jews of his day:
Behold, thou art called a Jew, and restest in the law, and makest thy boast of God,
And knowest his will, and approvest the things that are more excellent, being instructed out of the law;
And art confident that thou thyself art a guide of the blind, a light of them which are in darkness,
An instructor of the foolish, a teacher of babes, which hast the form of knowledge and of the truth in the law.
Thou therefore which teachest another, teachest thou not thyself? thou that preachest a man should not steal, dost thou steal?
Thou that sayest a man should not commit adultery, dost thou commit adultery? thou that abhorrest idols, dost thou commit sacrilege?
Thou that makest thy boast of the law, through breaking the law dishonourest thou God? (Romans 2:17-23)
They – and we – could fall into the snare of having form and no substance! As Paul mentioned to the church in Corinth ..., " But I keep under my body, and bring it into subjection: lest that by any means, when I have preached to others, I myself should be a castaway. (I Corinthians 9:27)
God's View:
This preoccupation of mankind treasuring relics of all description is by no means a new thing for God to deal with. The Jews in Jerusalem during the time of Jeremiah had to be warned not to put their trust in the Temple as a physical edifice but rather in the thinking and actions that must flow from the Word of God contained in that Temple.
This is what the LORD Almighty, the God of Israel, says: Reform your ways and your actions, and I will let you live in this place.
Do not trust in deceptive words and say, "This is the temple of the LORD, the temple of the LORD, the temple of the LORD!"
If you really change your ways and your actions and deal with each other justly,
if you do not oppress the foreigner, the fatherless or the widow and do not shed innocent blood in this place, and if you do not follow other gods to your own harm,
then I will let you live in this place, in the land I gave your ancestors for ever and ever.
But look, you are trusting in deceptive words that are worthless.
Will you steal and murder, commit adultery and perjury, burn incense to Baal and follow other gods you have not known,
and then come and stand before me in this house, which bears my Name, and say, "We are safe"—safe to do all these detestable things?
Has this house, which bears my Name, become a den of robbers to you? But I have been watching! declares the LORD.
Go now to the place in Shiloh where I first made a dwelling for my Name, and see what I did to it because of the wickedness of my people Israel.
While you were doing all these things, declares the LORD, I spoke to you again and again, but you did not listen; I called you, but you did not answer.
Therefore, what I did to Shiloh I will now do to the house that bears my Name, the temple you trust in, the place I gave to you and your ancestors. (Jeremiah 7:3-14 NIV)
In a similar way we find Jesus Christ, as the Logos of old, burying the body of Moses Himself, deliberating hiding it so it wouldn't become an object of worship. (Deuteronomy 34:5,6). This was even further reinforced by the archangel Michael who contended with Satan for Moses' body, as mentioned in Jude verse 9. In our time, God has allowed the three Ambassador College campuses to be sold off, and even the auditorium in Pasadena – at one time dedicated to the "Great God" has become the meeting place of a worldly religious organisation. It's not physical things that count! And we only look back to the past to learn lessons from it, not to venerate people, places and things. God's focused approach remains forward looking ... always.
A Man After God's Own Heart:
People have wondered on occasion why God – having witnessed David committing some very serious sins – could possibly have called him "a man after mine own heart" ... (Acts 13:22) The answer lies in the next phrase ... " which shall fulfil all my will".
As a king, David would have had to write out the Pentateuch, as per the instruction given in Deuteronomy 17: And it shall be, when he sitteth upon the throne of his kingdom, that he shall write him a copy of this law in a book out of that which is before the priests the Levites: (Deuteronomy 17:18). But for David – unlike most of the other kings of Israel – he "followed through" ...
And it shall be with him, and he shall read therein all the days of his life: that he may learn to fear the LORD his God, to keep all the words of this law and these statutes, to do them:
That his heart be not lifted up above his brethren, and that he turn not aside from the commandment, to the right hand, or to the left: to the end that he may prolong his days in his kingdom, he, and his children, in the midst of Israel. (Deuteronomy 17:19,20)
For David, writing out the Torah – the first five books of the Law – and reading it daily was far, far more than an academic exercise! This wasn't a matter of 'form and no substance'. From what he expressed in so many of his psalms, David gleaned amazing insight into the mind of God through his study of the law available to him at that time. It became so much more than a list of do's and don'ts. No doubt he'd read about and also performed the sacrifices specified in Leviticus, but unlike 99.99% of the people of his day, he could see that animal sacrifices weren't really what God was after. He understood the WILL of God:
Many, O LORD my God, are thy wonderful works which thou hast done, and thy thoughts which are to us–ward: they cannot be reckoned up in order unto thee: if I would declare and speak of them, they are more than can be numbered.
Sacrifice and offering thou didst not desire; mine ears hast thou opened: burnt offering and sin offering hast thou not required.
Then said I, Lo, I come: in the volume of the book it is written of me,
I delight to do thy will, O my God: yea, thy law is within my heart. (Psalm 40:5-8)
New Heaven and New Earth:
Down through history we have seen empires rise and fall and archaeologists dig in the physical ruins to extract various artefacts from these forgotten civilizations. Certainly it is not wrong for us to be interested in such things but they are of little consequence as far as God is concerned. We know virtually nothing of the architecture and other physical manifestations of the civilizations before the Flood but God has recorded for us that at that time; "that every imagination of the thoughts of his heart was only evil continually." (Genesis 6:5). Similarly, we are not given much detail about the Amorites as a physical race of people, but God very clearly did reveal to Abraham the spiritual perspective that – at that time – "the iniquity of the Amorites is not yet full" (Genesis 15:16).
And so it goes ... while man continually places his focus on the physical existence of peoples, tribes and nations – and the detritus they may have happened to have left behind, God's focus is very much on their thinking and the spirit that gave rise to it ... along with the actions that followed. And since the Garden of Eden, the end result of man's thinking – the form of governments he's come up with, the various gods and religions he's invented ... all have brought misery. Some have had a certain 'form' – a certain splendour and great power, but being based on a false foundation, there's been no lasting tangible substance.
But God inspired the prophet Daniel to describe HIS coming kingdom as "an everlasting kingdom that will never be destroyed" (Daniel 4:3, 7:27). The physical Utopia during the Millennium will be temporary, as will the 100-year period following ... nothing physical will survive. What IS vitally important are the spiritual qualities – that's the substance which is destined to exist for eternity. To be a son of God we have to think like Him, and the true scope of this is what Mr. Armstrong understood that we weren't "getting". It was what David grasped. How many times in the psalms did he ask God to teach him, to enlighten him, to guide and direct his paths? He sought the mind of God ... he wanted to run the way of God, a way which he could see the Torah was teaching. Reading the Torah wasn't merely an academic exercise to David ... as this section from Psalm 119 below clearly shows.
O how love I thy law! it is my meditation all the day.
Thou through thy commandments hast made me wiser than mine enemies: for they are ever with me.
I have more understanding than all my teachers: for thy testimonies are my meditation.
I understand more than the ancients, because I keep thy precepts.
I have refrained my feet from every evil way, that I might keep thy word.
I have not departed from thy judgments: for thou hast taught me.
How sweet are thy words unto my taste! yea, sweeter than honey to my mouth!
Through thy precepts I get understanding: therefore I hate every false way (Psalm 119:97-104 MEM)
We currently live in a particularly shallow and artificial world, one which puts value on much that is utterly worthless and simultaneously discards the true riches. Whether it's religion or politics or show business etc – there really is nothing behind such an approach that is worthwhile. If we are to share eternity with God, we first must turn our backs on their equally futile and empty forms of godliness and like David have this instead as our overarching aim:
As for me, I will behold thy face in righteousness: I shall be satisfied, when I awake, with thy likeness. (Psalm 17:15)