Pastors Report - 26 Feb 2021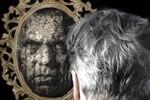 Recognising Self-Righteousness
" But we are all as an unclean thing, and all our righteousnesses are as filthy rags; and we all do fade as a leaf; and our iniquities, like the wind, have taken us away." (Isaiah 64:6)
The Two Trees:
When we think of self-righteousness we might think of two different categories of people – firstly those Christ mentioned in Matthew 6:1-6, who loved to parade their 'righteousness' before an audience, and others who superciliously look down their noses at lesser mortals, while being blind to their own faults and sins (Luke 18:11). The truth of the matter is however, that self-righteousness is something that all humanity suffers from – including you and me from time to time – and in the weeks leading up to Passover this year, it would do us all good to look in the mirror, and consider this all too pervasive sin (John 3:21). All of us should recognise that we still periodically take from the wrong tree – the knowledge of good and evil – but notice what Mr. Armstrong describes as the 'good' associated with that particular way of life:
God started his supreme mission and PURPOSE of reproducing himself through the first human, Adam. But to become a begotten child of God, so that he might, on acquiring the spiritual character of God, be BORN into the divine FAMILY OF GOD, Adam was required to make a choice. He chose apostasy, rebellion, self-righteousness mixed with evil – the way of the kidnapper of the potential family of God. ( A World Held Captive, p20)
Satan and the Book of Job:
So important is this subject that an entire book of the Bible – the book of Job – has been devoted to it. Through the best part of 30 chapters, Job's three friends gave him a wealth of advice, but until Elihu ventured to speak, (Hebrew; "God is he") they remained blind to the heart and core of Job's problem. At the very start of the book, Satan is also depicted as being totally oblivious to the monumental problem that God needed to correct in His servant Job. For Job was indeed righteous and Satan couldn't see beyond the physical acts, because his understanding is limited to his own self-centred approach of vanity and self-importance.
For thou hast said in thine heart, I will ascend into heaven, I will exalt my throne above the stars of God: I will sit also upon the mount of the congregation, in the sides of the north: (Isaiah 14:13)
Thine heart was lifted up because of thy beauty, thou hast corrupted thy wisdom by reason of thy brightness: I will cast thee to the ground, I will lay thee before kings, that they may behold thee. (Ezekiel 28:17)
Satan's basic problem stems from his arrogance and conceit. And so it is with self-righteousness. PRIDE in righteousness lies at the heart of the problem – righteous acts done, but done with the incoming, self-centred attitude or frame of mind still intact. True repentance is not merely turning from the things we have done, but turning from the self-centred approach and attitude of a carnal mind to the entirely opposite God-centred character and frame of mind. From the world's way to God's way, in absolutely everything. What God requires of us very much emphasises the final point in Micah 6, which in Hebrew is actually phrased as "humble yourself in order to walk with your God". Humility in a human being is the important starting point.
He hath shewed thee, O man, what is good; and what doth the LORD require of thee, but to do justly, and to love mercy, and to walk humbly with thy God? (Micah 6:8)
Sons of God:
God's very purpose is to reproduce Himself. To have a family of spirit-born children, each with a glorified body the same as that of Jesus Christ after His resurrection. And more importantly, with the character to match! That spiritual character is what God is moulding and shaping in each one of us as His begotten children. In several places throughout scripture God is depicted as a potter fashioning and shaping us as clay in His hands. This is true of the verse quoted initially – about our righteousness being nothing more than filthy rags – which should ideally be read within its context.
For since the beginning of the world men have not heard, nor perceived by the ear, neither hath the eye seen, O God, beside thee, what he hath prepared for him that waiteth for him.
Thou meetest him that rejoiceth and worketh righteousness, those that remember thee in thy ways: behold, thou art wroth; for we have sinned: in those [ways] is continuance, and we shall be saved.
But we are all as an unclean thing, and all our righteousnesses are as filthy rags; and we all do fade as a leaf; and our iniquities, like the wind, have taken us away.
And there is none that calleth upon thy name, that stirreth up himself to take hold of thee: for thou hast hid thy face from us, and hast consumed us, because of our iniquities.
But now, O LORD, thou art our father; we are the clay, and thou our potter; and we all are the work of thy hand.(Isaiah 64:4-8)
The fact is, "that flesh and blood cannot inherit the kingdom of God;" (I Corinthians 15:50) but neither can flesh and blood character, flesh and blood thinking, nor flesh and blood righteousness. In all cases such things must be spirit-begotten and eventually spirit-born if they are to be any use at all in the future. As Mr. Armstrong so often pointed out concerning the two trees, it's the DEGREE of change that "we are not getting".
In the account in Matthew 19, when the rich young ruler approached Christ with the question what good thing must he do to inherit the Kingdom of God, the answer was to keep the commandments but in the same breath, Christ also gave the WAY in which those commandments were to be kept, as He pointed out that there is NONE good but One and that is God. (Matthew 19:17) Mere self-righteousness does not cut it, and if that is the only righteousness we have – like the rich young ruler – we make ourselves unfit to inherit the Kingdom prepared for us, as human thinking has proved itself totally inept for righteous rulership.
Mankind left to himself cannot rise above self-righteousness with his good deeds, as he is not being led by God's spirit. Conversion is the key, and willingly following where the spirit leads us, trusting the fact that God knows best.
For they that are after the flesh do mind the things of the flesh; but they that are after the Spirit the things of the Spirit.
For to be carnally minded is death; but to be spiritually minded is life and peace.
Because the carnal mind is enmity against God: for it is not subject to the [spiritual] law of God, neither indeed can be.
So then they that are in the flesh cannot please God.
But ye are not in the flesh, but in the Spirit, if so be that the Spirit of God dwell in you. (Romans 8:5-9)
Faith OF Christ:
The problem is not only are we blinded by our own humanity into thinking of righteousness in only human terms but so often when we catch a glimpse of the actual REALITY of the situation we are liable to throw up our hands in despair. The reality is the need to change us – nothing more than lumps of clay – into God. To change the thinking of man into the thinking of God; the character of man into the character of God; the righteousness of man into the righteousness of God. And as Christ had to point out to His discouraged disciples, after His discourse with the rich young ruler: "with men this is impossible, but with God all things are possible". (Matthew 19:26).
At the time – before their conversion on the day of Pentecost – the disciples, like so many of us in this generation, simply could not "get it", as to truly grasp the transcendental magnitude of what needs to occur requires the faith OF Christ – the same kind of faith that Christ had in His father, who is our Father also (John 20:17). This is THE faith once delivered we find mentioned in the book of Jude: it is the absolute trust that Jesus Christ had in the Father, the same kind of faith that we too need to accomplish the humanly totally impossible – converting a human being made of nothing more than dirt into a glorified son of God, complete with the character and righteousness to match. This faith requires placing God at the centre of everything in our lives – just as Christ Himself did:
Then answered Jesus and said unto them, Verily, verily, I say unto you, The Son can do nothing of himself, but what he seeth the Father do: for what things soever he doeth, these also doeth the Son likewise. (John 5:19)
For I came down from heaven, not to do mine own will, but the will of him that sent me. (John 6:38)
Jesus answered them, and said, My doctrine is not mine, but his that sent me. (John 7:16)
For I have not spoken of myself; but the Father which sent me, he gave me a commandment, what I should say, and what I should speak.
And I know that his commandment is life everlasting: whatsoever I speak therefore, even as the Father said unto me, so I speak. (John 12:49,50)
Believest thou not that I am in the Father, and the Father in me? the words that I speak unto you I speak not of myself: but the Father that dwelleth in me, he doeth the works. (John 14:10)
The total centrality of God is also what Job needed to recognise – the vast difference between his thinking and that of God's; between his accomplishments (even the pyramids) and those of God's; of his meagre life-span and that of the Eternal – this is the about-face that Job had to come to and to get to grips with, and is also the true antidote to SELF-righteousness in our case as well.
Paul's Example:
The apostle Paul declared himself "a Pharisee, the son of a Pharisee," (Acts 23:6) which indeed he had been. Unlike the twelve apostles, many of who were fishermen, Paul had been extensively trained in Judaism – " brought up ... at the feet of Gamaliel, and taught according to the perfect manner of the law of the fathers, " (Acts 22:3) Yet on his conversion he finally saw the vast difference between carnal Pharisaic self-righteousness and the righteousness God requires, something he briefly expounds on in his epistle to the Philippians:
... as touching the law, a Pharisee;
Concerning zeal, persecuting the church; touching the righteousness which is in the law, blameless.
But what things were gain to me, those I counted loss for Christ.
Yea doubtless, and I count all things but loss for the excellency of the knowledge of Christ Jesus my Lord: for whom I have suffered the loss of all things, and do count them but dung, that I may win Christ,
And be found in him, not having mine own righteousness, which is of the law, but that which is through the faith of Christ, the righteousness which is of God by faith: (Philippians 3:5-9)
We tend to think of Paul as one of the great men of the Bible and a pillar of the New Testament church, and indeed he was, but thankfully for us he mentioned the ongoing struggle he had with his carnal nature (as we so often do) when he realised the DEGREE of conversion required – i.e. the spiritual implication of the commandment on coveting:
I myself was once alive apart from law; but when the commandment came, sin sprang to life,
and I died. And the commandment which was meant to bring life, in my case brought death. (Romans 7:9,10 GNT)
This is something we just cannot achieve by ourselves. Our attempts at righteousness on a human level can bring good physical/temporary results, but we need to go further than that if we are to be granted eternal life. Paul gives us the answer at the close of this chapter:
My inner being delights in the law of God.
But I see a different law at work in my body– a law that fights against the law which my mind approves of. It makes me a prisoner to the law of sin which is at work in my body.
What an unhappy man I am! Who will rescue me from this body that is taking me to death?
Thanks be to God, who does this through our Lord Jesus Christ! This, then, is my condition: on my own I can serve God's law only with my mind, while my human nature serves the law of sin. (Romans 7:22-25 GNT)
Elihu's Assessment:
And so we come back to the book of Job – the key example God gives us in scripture concerning this vital subject. Notice what Mr. Armstrong had to say concerning the parallels between the conversion of Job and that of his father:
But my father was actually so good, humanly speaking, and so void of vices and any of the commonly accepted "sins" that he was actually in the same category as Job. Job was so righteous that even Satan could not find anything of which to accuse him. Actually Job's one great sin was his own righteousness. It blinded him to his HUMANITY, the actual NATURE of sin in every human. Job was the most difficult man on record for God to convert. Finally, God brought Job to the place where he did REPENT, and come to completely ABHOR himself!
My father had come to that same place. He came to realize that mere human goodness and uprightness is not, after all, the true RIGHTEOUSNESS of GOD, which is received only from God's Holy Spirit after the painful and suffering experience of repentance. But now he had repented. And now he had come to recognize his real NEED of Jesus Christ as personal Saviour. He had thrown himself on God's mercy, in faith believing. ( Autobiography Chapter 28)
Previous to Elihu's comments, Job's three friends presumed these catastrophes were the result of him having sinned in some wicked way – even though he was adamant ... My righteousness I hold fast, and will not let it go: my heart shall not reproach me so long as I live." (Job 27:6) What they weren't able to see was the problem of the exalting of the self – vividly brought out in chapters 29-31 – which resulted in him effectively attempting to diminish the righteousness of God, and even castigating Him for being unfair: "Oh that one would hear me! behold, my desire is, that the Almighty would answer me, and that mine adversary had written a book." (Job 31:35)
Elihu points out to Job the absurdity of mere dirt – which we all are – criticising the One that gave us life in the first place. It is this lack of comprehension as to the mind-numbing difference between our existence, character and righteousness and that of the eternal God that lies at the heart of self-righteousness.
The Spirit of God hath made me, and the breath of the Almighty hath given me life.
If thou canst answer me, set thy words in order before me, stand up.
Behold, I am according to thy wish in God's stead: I also am formed out of the clay. (Job 33:4-6)
Even though we all only have this clay-based perception of the situation, all mankind should still be able to grasp the eternal power and Godhead of the Almighty and the vast difference between our physio-chemical existence and that of the Creator God. This Elihu graphically points out to Job within the following two passages:
Look unto the heavens, and see; and behold the clouds which are higher than thou.
If thou sinnest, what doest thou against him? or if thy transgressions be multiplied, what doest thou unto him?
If thou be righteous, what givest thou him? or what receiveth he of thine hand? (Job 35:5-7)
And [the rain and clouds are] turned round about by his counsels: that they may do whatsoever he commandeth them upon the face of the world in the earth.
He causeth it to come, whether for correction, or for his land, or for mercy.
Hearken unto this, O Job: stand still, and consider the wondrous works of God. (Job 37:12-14)
The Conversion of Job:
And then finally Jesus Christ Himself gives the true assessment of the situation by questioning Job from HIS perspective. And at last, Job grasps what God required him to learn, with the words: Behold, I am vile; what shall I answer thee? I will lay mine hand upon my mouth. Once have I spoken; but I will not answer: yea, twice; but I will proceed no further." (Job 40:4,5) We can then see just how profound that change of attitude was – from self-centred to God-centred – when we take his final recorded words ...
Then Job answered the Lord and said:
"I know that You can do everything, And that no purpose of Yours can be withheld from You.
You asked, 'Who is this who hides counsel without knowledge?' Therefore I have uttered what I did not understand, Things too wonderful for me, which I did not know.
Listen, please, and let me speak; You said, 'I will question you, and you shall answer Me.'
"I have heard of You by the hearing of the ear, But now my eye sees You.
Therefore I abhor myself, And repent [mere] dust and ashes." (Job 42:1-6 NKJV)
... and compare them with his approach just a few chapters earlier:
My foot has held fast to His steps; I have kept His way and not turned aside.
I have not departed from the commandment of His lips; I have treasured the words of His mouth More than my necessary food.
"But He is unique, and who can make Him change? And whatever His soul desires, that He does.
For He performs what is appointed for me, And many such things are with Him.
Therefore I am terrified at His presence;When I consider this, I am afraid of Him.
For God made my heart weak, And the Almighty terrifies me; (Job 23:11-16 NKJV)
The thing to notice is how his centre has changed – from self to God. He is no longer mystified at what is happening to him, but rather accepts his position in a trusting way. He now knows that from God's perspective – something so much higher than ours – His righteous character and decisions must prevail, however it may look to us from our frail position. Only now – with God's own righteousness being formed in him, rather than self-righteousness – will he not only be blessed here and now, but will be correctly equipped to fulfil his ultimate God-ordained potential.
If a man die, shall he live again? all the days of my appointed time will I wait, till my change come.
Thou shalt call, and I will answer thee: thou wilt have a desire to the work of thine hands. (Job 14:14,15)