Pastors Report - 12 Mar 2021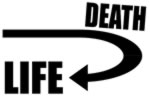 Examining Our Repentance
" But let a man examine himself, and so let him eat of that bread, and drink of that cup." (I Corinthians 11:28)
In the two weeks leading up to Passover in 1982 Mr. Armstrong gave a sermon entitled "Passover Examination" – first in Pasadena and then again in the UK the following week. With just two weeks now to go before we once again partake of the Passover emblems it would be a good idea to read through one or both transcripts of the sermon provided on the website. And if there is a key area highlighted within both, it is the subject of repentance.
Not Just Sorry:
Our need for repentance is absolutely central to our Christian lives yet correct understanding of the subject is anything but straightforward. I remember as a teenager attending church in the 1960's hearing ministers trying to make the point that we don't merely repent of what we have done, but what we are. That phrase made absolutely no sense to me whatsoever. "How – and why – should someone be sorry for what they are? Surely God made us what we are – but we choose what we do." No, it just didn't make sense to me, as I had no real comprehension of the meaning of the word "repent". The fact is the word repent does not equate to merely being sorry but a far better definition would be to turn around and go a different way. What we "are" is human. What we must become is a son of the living God, and it is the profound about-face required that no minister in those teenage years could get across to me. And if you read the transcript of the sermons "Passover Examination", it appears also something that Mr. Armstrong himself struggled to convey to the membership at large.
In the Old Testament, two Hebrew words help us understand repentance. The first is the word nacham, which means to turn around or to change the mind. The second is the word sub. It is used over 600 times in the Old Testament and is translated by such words as "turn", "return", "seek", "restore". You see it very often in phrases like "to turn to the Lord with all your heart."
For if ye turn again unto the LORD, your brethren and your children shall find compassion before them that lead them captive, so that they shall come again into this land: for the LORD your God is gracious and merciful, and will not turn away his face from you, if ye return unto him. (II Chronicles 30:9)
Therefore also now, saith the LORD, turn ye [Strongs 07725]even to me with all your heart, and with fasting, and with weeping, and with mourning:
And rend your heart, and not your garments, and turn unto the LORD your God: for he is gracious and merciful, slow to anger, and of great kindness, and repenteth him of the evil. (Joel 2:12,13)
When you come to the New Testament there is one word we need to know — the Greek word metanoia, which literally means "to change the mind." (Strongs 3341)
But go ye and learn what that meaneth, I will have mercy, and not sacrifice: for I am not come to call the righteous, but sinners to repentance. (Matthew 9:13)
The Incredible Price Paid:
The Passover begins the subsequent Holy Day season of the year and it does so by focusing our minds on the incredible price that was paid on our behalf to enable us to truly repent of "what we are", to what we are destined to become. This human, fleshly existence we all share is going in one inexorable direction. Even Jesus Christ, when inspiring King David in one of the most moving Psalms about His own eventual death as the Messiah talked about Himself as, "even He who cannot keep Himself alive" (Psalm 22:29 NKJV). And this sobering fact – of the type of frailty Christ willingly accepted for us, contrasted with the resplendent Life He previously enjoyed – is expounded in great detail in a March 1982 Plain Truth article: Why Christ Died and Rose Again. Mr Armstrong ends this article by reminding us:
... Do you realize WHAT a tremendous price was paid that you might be released from the death penalty of YOUR SINS? The very Eternal — the Spokesman of the Godhead, and very GOD himself — permitted himself to be changed into a mortal human — stepped down, descended to the human plane, suffered, was tempted, persecuted, despised, rejected of men, crucified!
If Jesus had been only human, his death could have paid the penalty for but one other human being who had incurred that penalty by transgression of God's spiritual law (Rom. 6:23). Since God the Father created all things by Jesus Christ (Col. 1:16), and since all things, including man, were made by Jesus Christ, he is our Maker and therefore God; and his life that he gave was of greater value than the total of all human beings (John 1:1-3).
He died and for three days and nights WAS DEAD! He who was IN THE BEGINNING, and WAS GOD! He stooped to human level, submitted to DEATH — trusted the Father to restore him to life! That is the PRICE paid for you and for me. He GAVE himself for YOU — and in so doing bought and paid for you! And therefore, you BELONG TO HIM! Will you GIVE YOURSELF to him?
That is the only way of salvation — the only way this GREATEST PRICE EVER PAID IN THE UNIVERSE FROM ETERNITY can save you.
You must GIVE YOURSELF up! — GIVE yourself TO HIM! Give him your life — yourSELF. Let HIM come into your mind and heart, through his Holy Spirit, and live His LIFE IN YOU!
It means full, complete, utter, unconditional SURRENDER. You are no longer your own, you are HIS. Give your life to HIM, and see what great usefulness and accomplishment he will put it to! See what great joys will be yours as a result of the great GOOD he can and will do through you — IF you are his, wholly IN HIS POWER, wholly subjected to HIS WILL.
Yes, Jesus Christ died and was dead! But God the Father RAISED HIM FROM THE DEAD. HE LIVES FOREVERMORE!
You are already dead in trespasses and sins unless, or until, you REPENT of sins, surrender to God, GIVE YOURSELF to the LIVING SAVIOR who died for you, but was RAISED to become your High Priest and coming King! We have to DIE in order to LIVE. Give YOURSELF to Christ and he will give you ETERNAL LIFE!
"And this is the record, that God hath given to us eternal life, and this LIFE is in his Son. He that hath the Son hath life; and he that hath not the Son hath not life"! (I John 5:11-12.)
Life-Long Repentance:
What we need to fully remember is that the sacrifice of Christ can only be applied upon genuine repentance, and as the apostle John brings out, it's not a one-off repentance – and forgiveness – when we are baptised, but a state of mind that must then continue thereafter throughout our physical lives:
If we say that we have fellowship with him, and walk in darkness, we lie, and do not the truth:
But if we walk in the light, as he is in the light, we have fellowship one with another, and the blood of Jesus Christ his Son cleanseth us from all sin.
If we say that we have no sin, we deceive ourselves, and the truth is not in us.
If we confess our sins, he is faithful and just to forgive us our sins, and to cleanse us from all unrighteousness.
If we say that we have not sinned, we make him a liar, and his word is not in us. (I John 1:6-10)
That this repentant frame of mind needs to continue throughout our lives is a key point to examine prior to Passover. Are we still repentant on a day-to-day basis? In fact, are we MORE repentant than we were at the point of baptism – when we were just starting out on our life-long journey? Have we really surrendered our will to God and His way of life – or at least, is that still our full and genuine intent, because we all stumble from time to time. Rather than trying to plough through a list of our possible failings and shortcomings, these are the questions we need to ask ourselves – and take to God in prayer, asking Him to continue to correct us when we miss the mark, show us where we've wandered off track, and lead us unswervingly in His direction – in order to ultimately fulfil the purpose of His calling.
The eyes of your understanding being enlightened; that ye may know what is the hope of his calling, and what the riches of the glory of his inheritance in the saints,
And what is the exceeding greatness of his power to us–ward who believe, according to the working of his mighty power. (Ephesians 1:18,19)
That calling is to become a literal son of the Almighty God. Not merely part of some worldly philosophy or religion that is probably more about looking good in the eyes of men than anything else, but a change of everything – body, soul and spirit – from a mere human self-absorbed lump of dirt into an actual outgoing, powerful and eternal God-Being, complete with a God-Mind! We can't do such a thing ourselves! That is totally impossible – unthinkable – but nevertheless, we DO have a profound and vital role in the process. And that role involves a total, and complete surrender of our will to the will and direction of God. That complete relinquishing of our way, and being conquered by God is invariably a traumatic process initially, but that is repentance. And that is precisely what is required. Notice how Mr Armstrong brings this out:
Do you know God has to break our wills and break us? And we have to be brought to the place of surrender to Him. How many of you have gone through such an experience? Or have you just, in your own goodness, seen the truth; and said,"Oh yeah, that's true, I'm going accept it. I'm so 'good' that I just want to accept it. And I'm going be a Christian from here on." I wonder if you have really received the Spirit of God. I wonder if you get it that easily? I didn't. The apostle Paul didn't. I didn't, and Paul didn't. I had to be whipped. I had to be conquered ... I had to confess and admit how wrong I had been. Not only that I had done wrong, but that I WAS WRONG; and I was wrong through and through. I had to come to a new attitude in life, a new purpose in life, altogether something new and something altogether different. ( Passover Examination - USA)
Renewing Commitment:
By its very nature that 180° turn – from our way to God's way, unconditionally and in every respect – is at first a painful process. The old "you" and "me" has to die and every self-seeking way we once held dear, rejected – recognising that God's eternal wisdom is so vastly superior to ours. And though to accomplish this to the degree God requires is destined to take a lifetime, that initial turn – from get to give, from our way to His way – prior to baptism is probably the hardest. In some instances it can take years to respond ... to "give in" to God's calling. But once that first step has been made, each subsequent step away from our former lifestyle and thinking and towards God's direction should become easier – as His faith and Spirit grows within us. As our relationship with our Father and Christ matures, we willingly seek to find where we need to change. Christ clearly brings this out via the apostle John:
And this is the condemnation, that the light has come into the world, and men loved darkness rather than light, because their deeds were evil.
For everyone practising evil hates the light, and does not come to the light, lest his deeds should be exposed.
But he who does the truth comes to the light, that his deeds may be clearly seen, that they have been done in God. (John 3:19-21 NKJV)
If so be that ye have heard him, and have been taught by him, as the truth is in Jesus:
That ye put off concerning the former conversation the old man, which is corrupt according to the deceitful lusts;
And be renewed in the spirit of your mind;
And that ye put on the new man, which after God is created in righteousness and true holiness. (Ephesians 4:21-24)
Following Christ's Lead:
Since the apostasy this self-examination process has become progressively more and more important for all of us. Not only are we now having to check that although we are in the world, we are not of it – but also that the various ideas we may have picked up along the way are valid, and not something that will lead us off track, off the foundation and away from the original direction in which Christ was and is still leading His Church. Are the ideas we hold at present indeed genuinely true and not merely human concepts from the minds of men? This concern is vital ... "that no man take our crown" (Revelation 3:11)
Even Mr Armstrong himself recognised his own need to get back on track at this time of year. As an example, he confided that he hadn't fully understood his need to hunger and thirst after God's righteousness – and the profound breadth that this concept entailed. He did this in a sermon given during Unleavened Bread less than a year before he died:
In the last year or more, I've been especially concerned about the passage of scripture that talks of hungering and thirsting for God's righteousness. I began to wonder: Did I really hunger and thirst for it? I knew I ought to want to have God's righteousness. And I had to really stop to think, and begin to pray about it, before I began to really. And I thought I had, but I hadn't really hungered and thirsted for it. I WANT God's righteousness! Now if you can understand, you will too.
I think of God's righteousness; and I think of God, and how holy and how righteous He is. God is so righteous He is absolutely perfect! Now God has… He never suffers anything, except sorrow that you and I cause Him; but of Himself He suffers nothing. He has no pain. He has no backache. No hips out of joint. No headache. But He is full of vitality. And He just feels so good, and so active, so strong, and so vigorous, and just feels good over and over all the time; and He's never tired or weary. He is perfect, and EVERYTHING is just perfect in His life. He has NO FEARS and no worries of any kind, because He's perfectly righteous. Perfectly! Now, that's something to hunger and thirst for!
Now, I have some aches and pains. Sometimes they come; sometimes they go, and then others come. So do you. So do we all. But if we hunger and thirst for God's righteousness, if we ever achieve it we will have perfect contentment, perfect happiness, perfect joy just brimful and running over, enthusiastically filled with love and with happiness beyond any description. We'd better hunger and thirst for it. Well now, what is that? It's the absence of sin. ( "Rely on God" - sermon given UB 6 April 1985)
Law of Love:
Turning from OUR way, REPENTING of sin, an UNCONDITIONAL surrender to God — this is what led to our baptism — and these are the things that should be in our minds at this season of the year. But two specific things should strike home in full measure when we really get to grips with this subject:
The fact God will never compromise with His Law the smallest fraction of a millimetre.
The incredible Love of The Father and Christ – in their desire to share the superb existence they enjoy.
And the two points above are inexorably linked together. The Law of God – His Spiritual Way of Life – is the very reason for the abundant existence enjoyed by our Father and Elder Brother. That Law can be summed up in the one word "Love". This evil age has made the word "love" an empty, over-used platitude – but the true Way of Love is anything but. It is the vibrant existence of the greatest Givers ever to exist. This very nature, this character, is what defines these Creating Beings. They live "That Way"! They ARE "That Way"! They obviously WANT to share, to love, to give what they have – so others can also have the same happiness they possess.
John 3:16 explains the depth of love that both God and Christ have for their creation – something far beyond anything the world can comprehend, and as Paul brings out in Romans: "For scarcely for a righteous man will one die: yet peradventure for a good man some would even dare to die. But God commendeth his love toward us, in that, while we were yet sinners, Christ died for us." (Romans 5:7,8)
Satan has also put a negative spin on the word "law", especially at a time when the western world in particular is being harassed with more and more laws and restrictions concerning the covid pandemic. Whereas the Torah – the law of God – is less a "body of legal directives" and more a pointing, direction, instruction in a way of life that brings everything good ... to everyone.
Do we still have the desire never to compromise with His Law, and the desire to share the exuberant existence they enjoy? This is something we need to think about when we examine ourselves prior to Passover.
Our Fragile Life:
When we are in the bloom of youth, and we see things that need changing in our lives, we're often tempted to think, "Well, I'll get around to it sometime, soon-ish ..." But advancing years and the frailty of these physical bodies do bring home to all of us, in abrupt clarity, that this life is a finite thing. We do not go on forever in this flesh. One day it will be too late for any changes to be made!
In his later years, Mr. Armstrong would continually emphasise that we have only a "temporary, physio-chemical existence". Our "outward man" is most certainly perishing (II Corinthians 4:16) and our concentration needs to be on the "inward man" ... that we become pliable clay in the hands of the Master Potter, voluntarily submitting to His vastly greater eternal wisdom ... nothing much else matters! (Luke 12:16-21) Growing old is a privilege which many today do not share. And though we pray that we are accounted worthy to escape and stand physically before the Son of Man as the heavens roll back as a scroll on His return – being changed rather than woken from the sleep of death – we have no guarantee this is how it is going to be in our case. We do not control this life – our daily lives are in God's hands. (Psalm 31:15)
In Psalm 90 Moses is moved to contemplate what seems to be the futility and frailty of human existence, as he watches an entire generation die in the wilderness, compared with the great Being that had led them the past 40 years.
Lord, thou hast been our dwelling place in all generations.
Before the mountains were brought forth, or ever thou hadst formed the earth and the world, even from everlasting to everlasting, thou art God...
For a thousand years in thy sight are but as yesterday when it is past, and as a watch in the night...
The days of our years are threescore years and ten; and if by reason of strength they be fourscore years, yet is their strength labour and sorrow; for it is soon cut off, and we fly away...
So teach us to number our days, that we may apply our hearts unto wisdom...
And let the beauty of the LORD our God be upon us: and establish thou the work of our hands upon us; yea, the work of our hands establish thou it. (Psalm 90: 1,2,4,10,12,17)
The Passover:
So as we approach the Passover this year, let us all, once again, examine our continuing repentance – checking that we are indeed constantly turning from our own ways of doing things and turning to God's truly abundant Way of Life in absolutely everything ... from Get to Give. That clear and unambiguous intent to turn is repentance. It is the commitment we made at baptism and renew every year when we remember who paid the penalty in our stead as we take the Passover. Please re-read the entire article: Why Christ Died and Rose Again and recognise the profound nature of the sacrifice we are going to remember in two week's time, the evening of Friday March 26th.
And as you read, understand that it was a sacrifice given willingly by our Elder Brother. From the foundation of this world – this age, when mankind first made his choice – it was determined Christ, a God-being, had to die (Revelation 13:8). And while we were yet sinners — at the point the Father first opened our minds — Christ died for us, allowing the reconciliation to take place. And this was done so all humanity might succeed (John 3:16,17). We do not have to sorrow as we witness the misery and chaos around us, as others without this knowledge. We have confidence and hope for the future, and not just for the dead in Christ, who we'll meet again soon, but also the rest of the world, who too may share in LIFE – Real Life, lived according to God's Perfect Spiritual Law, in a truly abundant, dynamic Spirit Born Existence – for all Eternity!
And I heard a great voice out of heaven saying, Behold, the tabernacle of God is with men, and he will dwell with them, and they shall be his people, and God himself shall be with them, and be their God.
And God shall wipe away all tears from their eyes; and there shall be no more death, neither sorrow, nor crying, neither shall there be any more pain: for the former things are passed away.
And he that sat upon the throne said, Behold, I make all things new. And he said unto me, Write: for these words are true and faithful.
And he said unto me, It is done. I am Alpha and Omega, the beginning and the end. I will give unto him that is athirst of the fountain of the water of life freely.
He that overcometh shall inherit all things; and I will be his God, and he shall be my son. (Revelation 21:3-7)